25 October 2021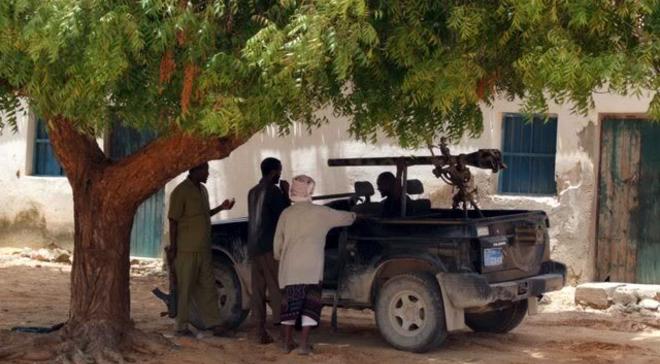 Reports from Guri'el town in Galgadud region in central Somalia say that heavy fighting between Ahlu Sunna Waljama'a and government forces has resumed in the town this morning.
Fighting is reported to be intensifying in the eastern part of the city, with the use of various weapons.
Some residents have confirmed to us that the fighting is fierce and that heavy and light weapons are being used, and that they are very scared.
The exact number of casualties has not yet been confirmed as fighting broke out again in Guri'el this morning, and it is also difficult to get official information on the number of casualties, as fighting is still going on.
Guri'el district in Galgadud region is facing a third day of fighting, and the town is deprived of essential public services, such as electricity, water, and health services, which has left residents in a dire situation as a result from the ongoing fighting for the third day.