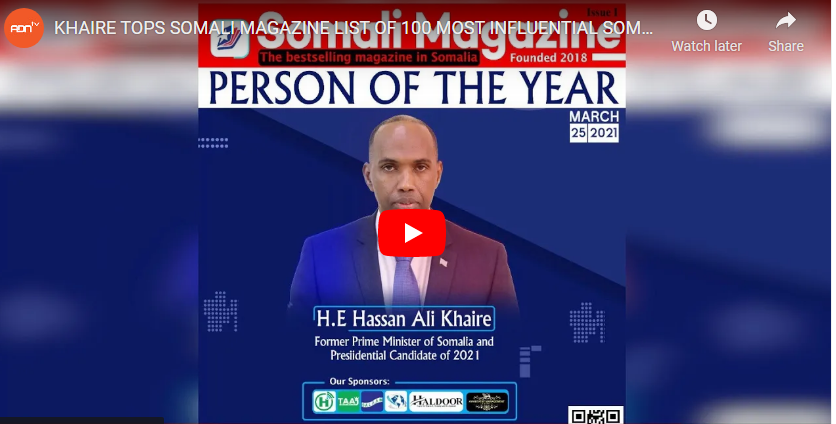 Since 2018, Somali magazines has been conducting annual nominations of the Person of the year from the 100 most influential Somali.
This year's person of the year is Hassan Ali Khaire. Nominated from the 100 most influential Somali of 2020 in a poll that is conducted on the Somali magazine media platforms.
Somali magazine starting April, is delighted to announce the first publication of its paper back magazine with contents on; Trending News, politics, business, Culture and lifestyle, Opinions, Technology and innovations, healthy and so on.
Somali Magazine is dedicated to equipping opinion leaders with breakthrough ideas and original insights. Its powerful magazine aims to, reach leaders across all sectors, consumer, business, media, and governments.
Strategically designed to meet the unique needs of the communities with innovative portfolio of digital, print, event, social, and video platforms engaging an influential audience of over 10 million worldwide each month.