The Celebrity of the month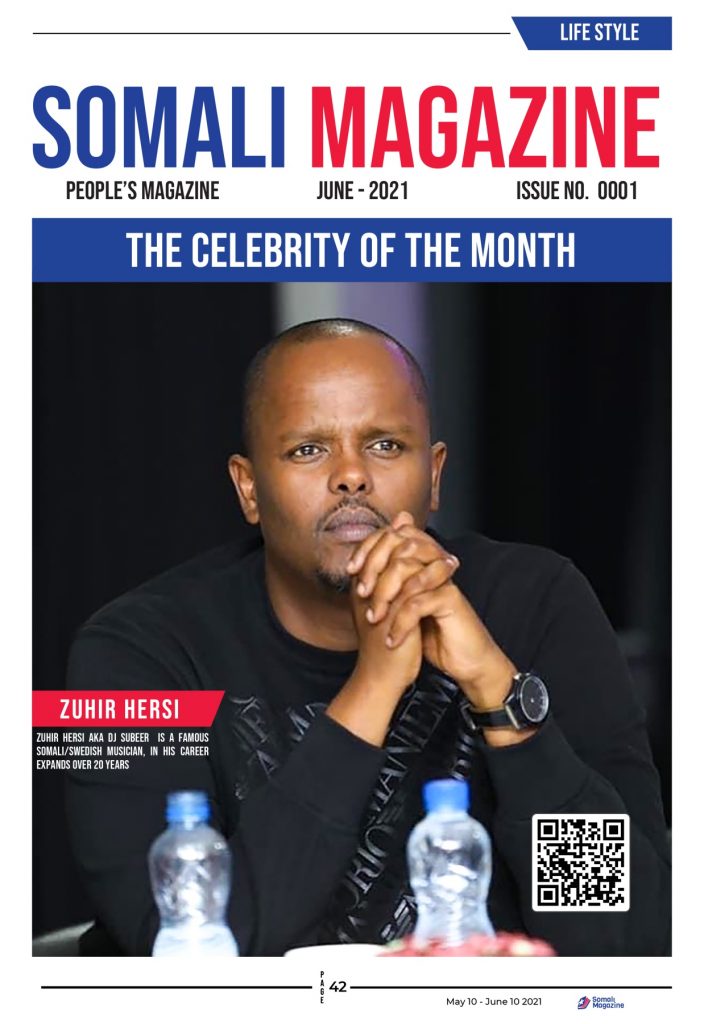 Profile
Born Zuhir Hersi, DJ Subeer is a famous Somali/Swedish Musician, who came from Burco Somaliland to Sweden in 1989. In his career that expands 20 years, he has collaborated with Dancehall celebrities such as BeenieMan, Capelton and Mr. Vegas.
When did you decide to become a DJ?
– 1997 as hobby back home in Sweden 🇸🇪 I was only 16 years old I never knew my hobby would take me this far played in all five continents over 100 countries for both international and Somali artists
2)    Apart from DJ what other features are you involving?
– Me and other brothers and sisters are running different businesses worldwide such as Hooyo Clothes • Vat Medical Center • Sunglasses by Subeer. I'm also international brand Ambassador for Dahabshiil Group • Air Djibouti and brand Ambassador for Samsung Somalia and Somaliland
3)    What values do you live by?
– Work Hard stay Humble
4)    Many Youths are eager to move to Europe and other places around the world in search of a better life how would you advise them?
– No matter home our abroad you need to have a plan for your life WHATS YOUR LIFE PLAN?
"The grass is not greener on the other side"
5)    Do you have any plans of living, working, and inventing back home?
– I started companies in Bosaso Mogadishu Hargeisa that are already running since 2017 and me and family moved back this year BEST decision of my life so far
6)    Do you have any plans to re-locating back to Somalia?
– I'm here
7)    Where do you see Somali in the near future?
– Peace • Democratic • Prosperity
8)    Finally what kind of advice do you have for those fans of yours who look up to you as their Idol?
– KA foogada siyaasada & KA foogada Qabyalaada (Stay away from Politics & Stay away from Clanism)