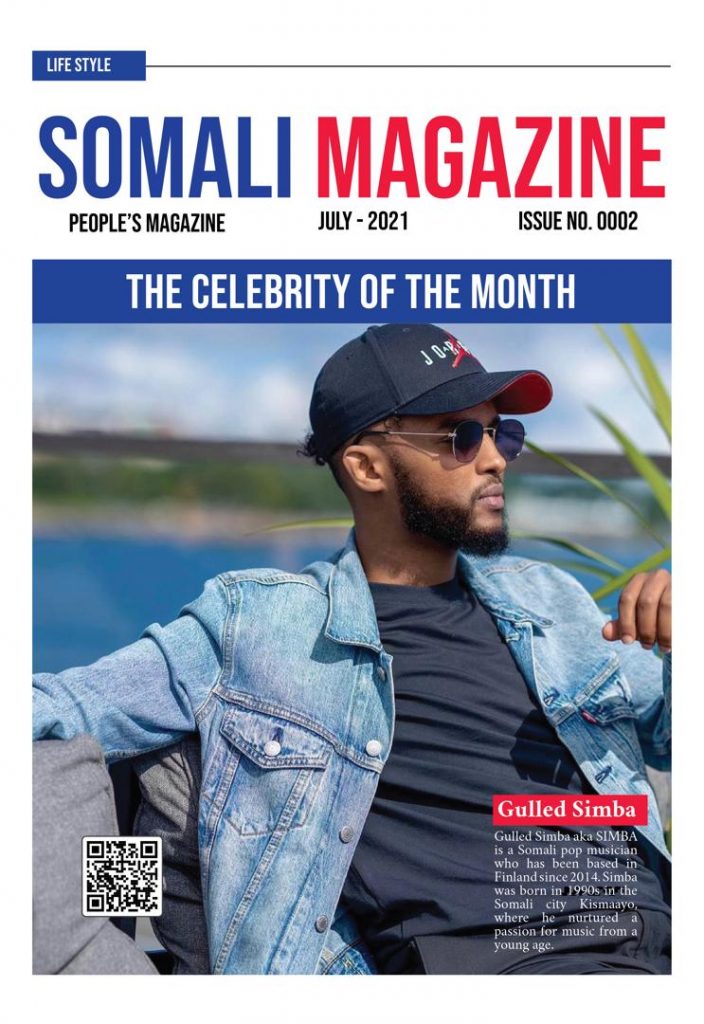 Profile
Gulled Simba aka SIMBA is a Somali pop musician who has been based in Finland since 2014. Simba was born in 1990s in the Somali city Kismaayo, where he nurtured a passion for music from a young age. Impressively, he started his career as a professional musician only two years ago and already has a following in the millions for every new release on YouTube. The lyrics for Simba's songs are written in collaboration with his brother, Nabiil Bulle.
Simba uses his music and voice to empower fellow young newcomers to Europe who identify with him and his situation. He is an inspirational force for immigrant communities in Finland and around the world.
Following a break from making music, Simba made a comeback in 2020 with his song Janna Dunia, which reached a million views on YouTube in just six days. Janna Dunia, which means heaven on earth, is the last song on his album, was released Late June.
Song: Uma Qalantid, Gulled Simba, 2021