08 November 2021 -Liban Hassan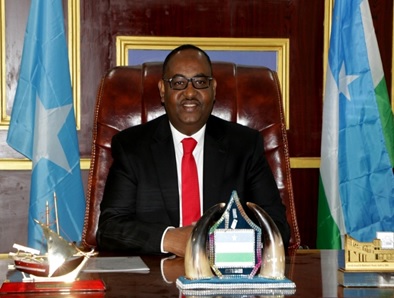 The President of Puntland State of Somalia, Said Abdullahi Deni, has issued decrees replacing some of the administration's military leaders, stating that the President is committed to the need to improve security.
President Deni first replaced Gen. Hussein Ali Mohamed, the former police chief of Bari region, with the Nugal regional police commander.
Gen. Omar Abdi Elmi has also been appointed by President Said Deni as the new head of Puntland's Criminal Investigation Department (CID), while Gen. Abdulkadir Jama Dirir, former Commander of the Puntland Presidential Guard, has been promoted to Bari Regional Police Commander.
According to a decree issued by Deni's office, General Warsame Ahmed Shirwa has been appointed as the new commander of the Bossaso port, while Mohamud Silal Omar has been appointed as the deputy director of the Puntland PMPF.
The move marks the biggest military reshuffle by President Deni in recent times, and the reason behind it is unknown. Deni, a few days ago, replaced Puntland's police chief and chairman of the Federal Electoral Security Commission in Puntland.