Undefeated Somali star makes American debut in Las Vegas on Saturday
Press Release
27 MAY 2021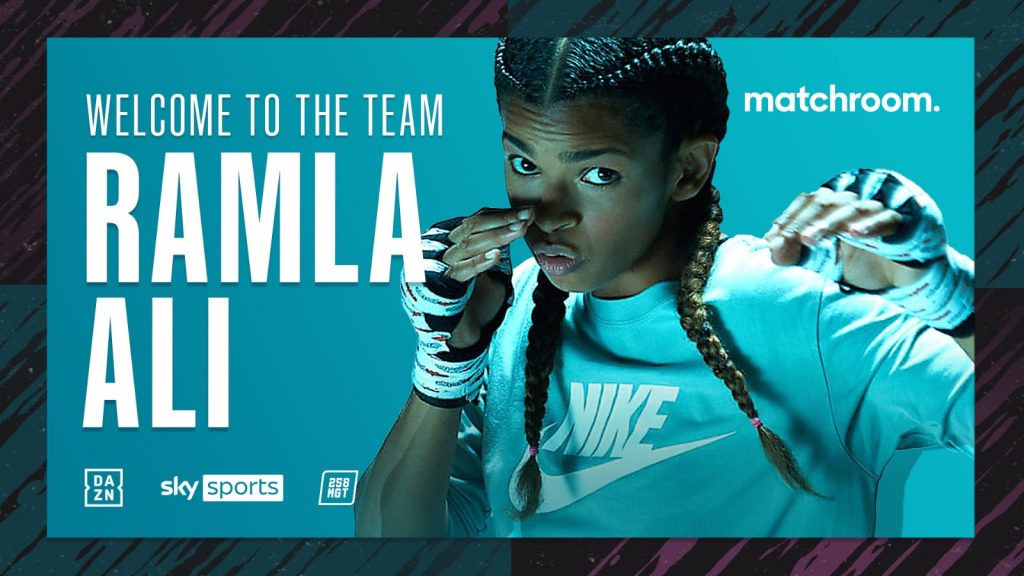 Press Release
The article that you're about to read is an official announcement issued to Ring News 24 to publish as a press release.
Ramla Ali is thrilled to be making her American debut in Las Vegas – but will not be rushed into taking big fights as she plots her route to the top, starting with her third pro fight on Saturday May 29 at the Michelob ULTRA Arena at Mandalay Bay in Las Vegas, NV, live worldwide on DAZN.
TICKETS ARE ON SALE NOW FROM AXS.COM
Ali (2-0) turned pro in October with victory over Eva Hubmayer at Wembley Arena in London, England and added a second pro win in March over the experienced Bec Connolly in the same venue.
Guided by Anthony Joshua and 258 MGT, Ali has become a star outside the ring with high-profile modeling work, publishing a book later this year and continuing her work with the 'Sister's Club', the initiative she launched in 2018 to give self-defense lessons to women.
The 31 year old is committed to being a huge hit in the ring as well though, but while excited to be performing in Sin City, Ali, who faces Mikayla Nebel (4-8 1 KO) on Saturday, knows exactly how she wants to build her career and is prepared to put in the hard yards to earn a World title.
"I am so excited to be fighting in Vegas, the Mecca of boxing," said Ali. "I actually didn't think I'd get the opportunity to have my American debut so early on in my career, but I'm so grateful to have been given it.
"Also, what a dream come true fighting on such an amazing undercard. I grew up watching Jorge Linares. What a legend. This is my second time training out here in the States and I love it because the standard of female talent out here is phenomenal. Thank you to Eddie Hearn and Frank Smith for making all this happen for me.
"I don't want to make a mockery of the sport and have a World title after just five fights. If I am ready and I feel like I can, great, but I don't want to be rushed and I would like to take my time. You get in the ring because you want to be the best so of course, I know I am going to be a World champion one day, but I want to do it at my own speed and knowing that I have fully achieved it and deserved to have the opportunity.
"I was still annoyed by the ref giving one of the rounds a draw against Bec, that baffled me, especially after he said he should have stopped the fight in the third round. But all the respect in the world to Bec, she's a tough girl who has been around for a long time, and she kindly stepped in late which is great.
"I gave away about half a stone and I felt it, she's a big and strong girl, but I stuck to my game plan, kept it long and used my footwork to stay out of range."
Ali faces Nebel on a stacked card in Las Vegas, topped by unbeaten WBC World Lightweight champion Devin Haney (25-0 15 KOs) defending his title against former World ruler Jorge Linares (47-5 29 KOs).
There's more WBC World title action as Super-Lightweight champion Chantelle Cameron (13-0 7 KOs) defends her title against Melissa Hernandez (23-7-3 7 KOs), there's a fascinating battle between two Golden Boy Promotions stablemates as Jason Quigley (18-1 14 KOs) and Shane Mosley Jr (17-3 10 KOs) go toe-to-toe for the WBO NABO Middleweight title and it's a huge night for Martin J. Ward (24-1-2 11 KOs) as he faces Azinga Fuzile (14-1 8 KOs) in a final eliminator for the IBF World Super-Featherweight title.
There's a professional debut on the card for Eddie Hearn's latest American signing, Khalil Coe, Reshat Mati (9-0 7 KOs) enters double figures in the pro game on the night, and a card that is rounded off by Devin Haney Promotions' Amari Jones (1-0 1 KO) fighting in the paid ranks for the second time after his debut in April.
AMISON Fails to Meet the Deadline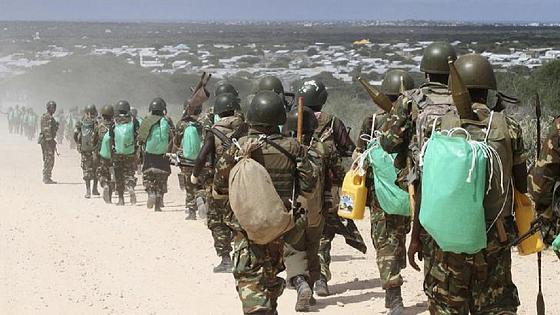 Somali Media Group (SMG)
Mogadishu, May 13 (Somali Magazine) The African Union Mission in Somalia (AMISOM), made up of regional peacekeepers, will extend its mission in this country through December 31, 2021, official sources reported.
The Peace and Security Council (PSC) of the African Union reported that the decision to extend its mission was adopted by agreement with general consensus.
Following the PSC agreement, permanent decision-making body for the prevention, management and resolution of conflicts, the UN Security Council (UNSC) must give the go-ahead to the AMISOM mission in Somalia.
Media outlets reported that the African Union (AU) and UN initial plan was for AMISOM, a peace support operation with 22,000 forces on the ground, to withdraw from Somalia gradually in the coming days.
The decision to extend the AMISOM mission in Somalia coincides with preparations for holding presidential elections in the country
China, Somalia ready to push bilateral ties to new highs: FMs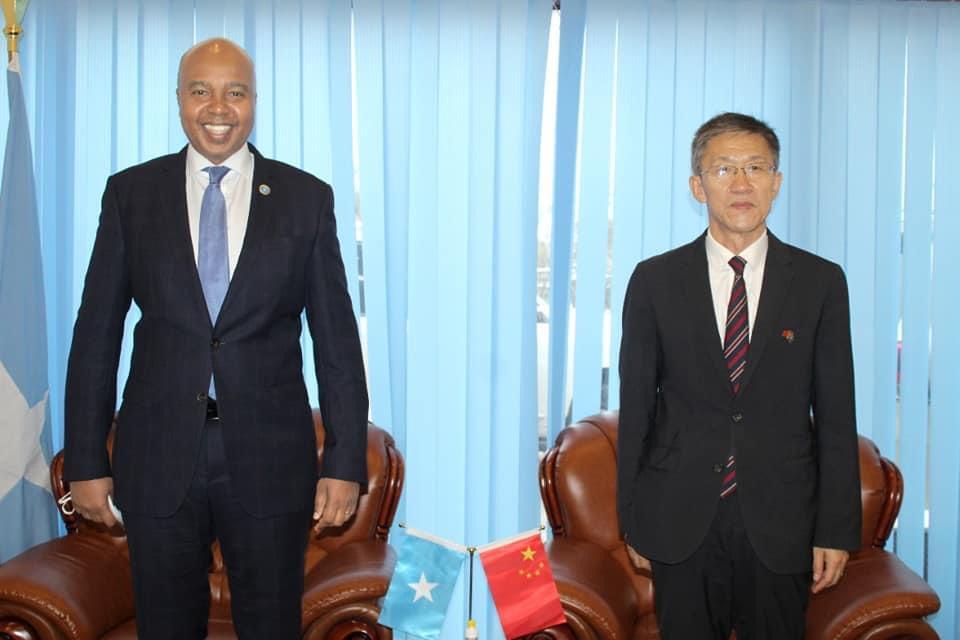 Chinese Convoy and Somalia Federal Government SMG
BEIJING, Nov. 11 (Xinhua) — China is ready to work with Somalia to push forward bilateral relations to new highs, Chinese State Councilor and Foreign Minister Wang Yi has said.
Wang made the remarks in a telephone talk with Somali Minister for Foreign Affairs and International Cooperation Ahmed Isse Awad on Wednesday night. China was among the first countries to acknowledge Somalia's independence, and Somalia was the first East African country to establish diplomatic relations with the People's Republic of China, Wang said.
China and Somalia have all along shared mutual respect and treated each other as equals, and both countries have shared mutual understanding and support on issues concerning each other's core interests, Wang said. Noting that Somalia is a trustworthy good friend and brother of China, Wang said that Somalia is an important member of the Forum on China-Africa Cooperation, the China-Arab States Cooperation Forum and in the joint construction of the Belt and Road Initiative.
China, Wang said, appreciates Somalia's adherence to the one-China principle and firmly supports Somalia's efforts to safeguard national sovereignty, dignity and territorial integrity.
Wang noted that since the COVID-19 pandemic broke out, China, despite mounting anti-pandemic difficulties domestically, has provided needy supplies to Somalia to overcome the adversity with the Somali people.
Wang said that China will continue to encourage Chinese enterprises to invest and do business in Somalia, to help the country's economic and social reconstruction.
The Somali side attaches great importance to relations with China, adheres to the one-China policy and firmly opposes "Taiwan independence", Awad said.
The Somali side is ready to work with China to continue to implement the consensus reached by the two countries' leaders, well organize the activities marking the 60th anniversary of the two countries' diplomatic ties and strengthen cooperation in such areas as infrastructure, culture and people-to-people exchanges, promoting a continuous development of the bilateral relations, Awad added.
Somalia rejects ex-Ghanaian President as AU envoy, blames Kenya again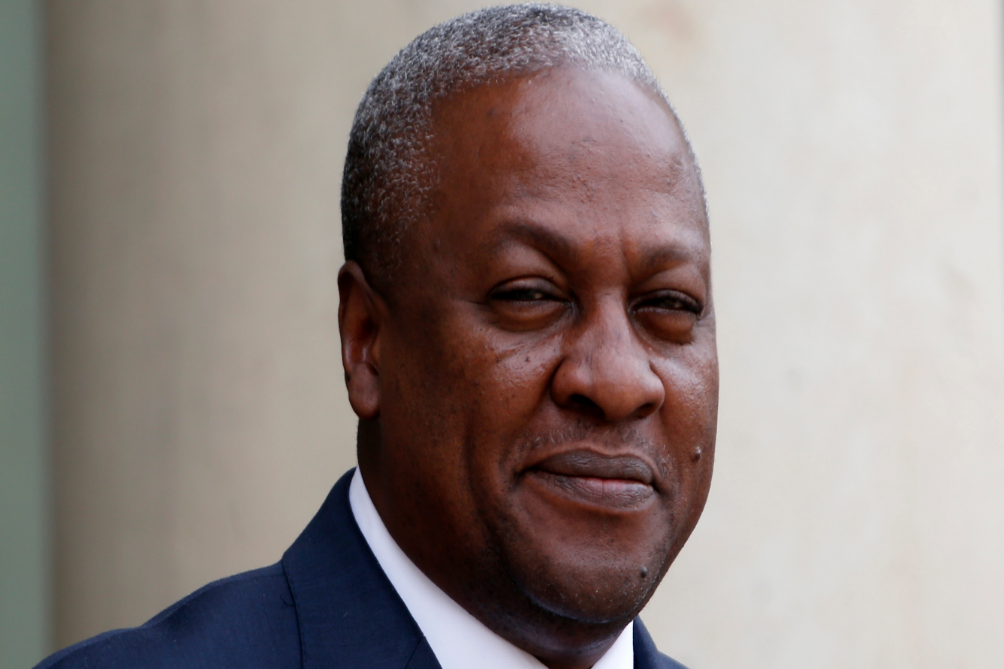 Former Ghanaian President John Mahama /AFP
Somalia has rejected the appointment of former Ghanaian President John Mahama as African Union's (AU) special envoy to help mediate its political impasse with Kenya.
Somalia argues that the former Head of State has "extensive links" with Kenya, and has written to AU Chairperson Moussa Faki Mahamat notifying him that Somalia will no longer support Mr. Mahama in his new role.
Mohamed Abdirazak, Somalia's Foreign and International Cooperation Minister, says the Ghanaian ex-leader is closely associated with the leadership in Kenya, without specifying who in particular. Based on this alone, he says, Mr. Mahama cannot be trusted to be impartial and deliver an acceptable solution.
In a letter , Mr. Abdirazak claims that the AU did not thoroughly scrutinize Mr. Mahama's background before appointing him to the role.
"It is indeed surprising that a candidate with extensive links with Kenya's leadership has been chosen by the AU to facilitate talks on a political impasse partly engineered by those the Kenyan leadership has supported," the letter dated May 9 but which was circulated among diplomats on Tuesday says.
"Given the politically sensitive nature of the task of a high representative in any case, I am certain you will appreciate the importance of any candidate for such a post to be seen as impartial and without any links to the region."
Mr. Mahama, who ruled Ghana between 2012 and 2017, was on Saturday named the High Representative of the African Union for Somalia's political mediation. 
A statement from the AU said he will "will work with the Somali stakeholders to reach a mutually acceptable compromise towards an all-encompassing resolution for the holding of Somali elections in the shortest possible time."
Racism attack on a Somali Restaurant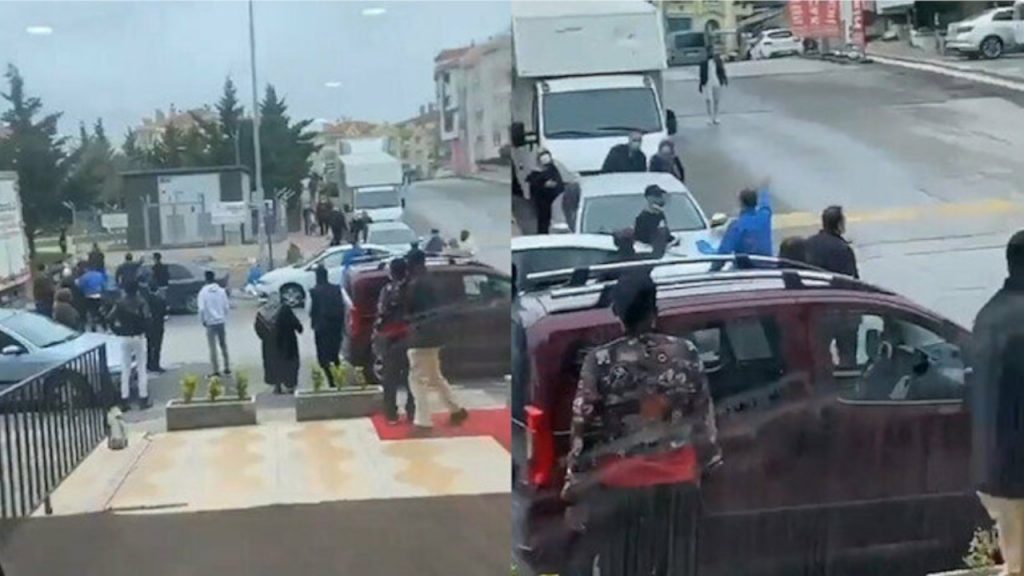 A Somali restaurant in Ankara's central Kızılay district was attacked following anti-migrant reporting by the Sözcü daily, the  Stockholm Center for Freedom reported citing the Gazete Duvar news website.
The group broke the restaurant's windows and attacked its employees, according to Gazete Duvar.
The attack came after Sözcü published an article on April 15 titled "Central Ankara has become Somalia."
"Businessmen and asylum seekers from Somalia have turned two streets in Ankara's central district of Kızılay into their own country," Sözcü said in a tweet sharing its report.
 Hate crimes against refugees and migrants, who are blamed for many of Turkey's social and economic troubles, have been escalating in Turkey in recent years.
Turkish media including pro-government and opposition outlets fuel and exploit the flames of hatred against people who fled their countries and sought refuge in Turkey.
During a program on Habertürk TV on the evening of December 14, famous journalist and program host Fatih Altaylı made controversial remarks about the more than 3 million Syrian refugees in the country while discussing the corona virus pandemic and the efficacy of the corona virus vaccine with his guests.
When one of the guests claimed the refugees played a role in the spread of COVID-19 in the country, Altaylı said: "They are the owners of Turkey, we are like guests. They will soon drive us out. This is because they do what they want and have no responsibility for anything. The [corona virus] bans are not binding for them, only for us."
Speaking before parliament's Migration and Integration Committee in November, Professor Murat Erdoğan of the Turkish-German University Center for Migration and Integration said even in the ruling Justice and Development Party (AKP), 80 percent were against granting refugees political rights or work permits, arguing that refugees have become a "burden" on the country.
The majority of Turkish society resists accommodating refugees, and migration policies are ineffective in integration, which is pushing refugees into ghettoization and causing social division, according to Professor Erdoğan.
Most recently a Syrian refugee was assaulted by a group of streetcleaners in March in southern Antalya province. The man was beaten and his motorcycle was crushed with a garbage truck and set on fire.