Bluecom is  among the leading internet service  providers in  Somalia. The company was started  to bring the best internet service thereby improving communication and entertainment to the people of Somalia at affordable rates.
The firm is massively investing in the people, network infrastructure and a sustainable future with a goal of creating a better and  more connected country.  Looking at the country's telecommunication infrastructure. Great major of homes does not have fiber internet connection
It's for this reason that Bluecom was set to offer a triple play solution for all your internet,  communication and entertainment services for your home, businesses and communities.
The company services households and business to business clients in Somalia.
Currently the companies fiber infrastructure covers more than 500km in Mogadishu and its surrounding suburbs with ambition to expand its fiber network to the every corner of the city in the nearly future.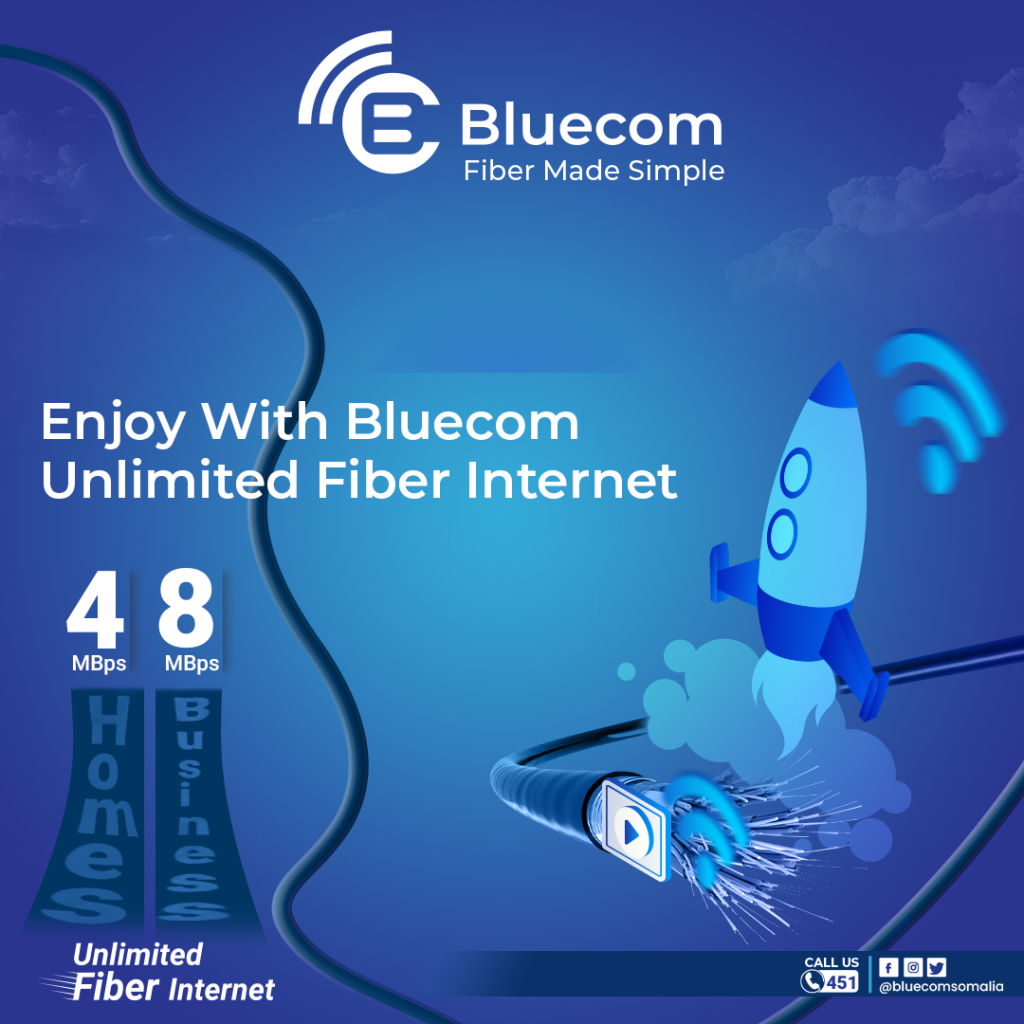 As the General Manager Eng Awale Abdi Ereg says "Bluecom has huge Fiber network infrastructure and can truly guarantee great service levels and professional support. Using the latest technologies, we can connect the homes and businesses through reliable fiber optic services"
The companies Vision is to be the leading high quality internet service provider and enable fiber access to everyone in Somalia. This will simplify peoples' lives and modernize the business environment making Bluecom company the preferred Internet service provider in Somalia.
Looking for the best and affordable internet service provider in Somalia? Bluecom is the choice to go for considering internet speed, reliability, security matters and extent of customer support the internet providers will offer you. Feel free to contact the bluecom company office today and subscribe for your internet services in Mogadishu and its environs. Their fiber network covers most of the buildings in Mogadishu and the surrounding areas and is still growing rapidly.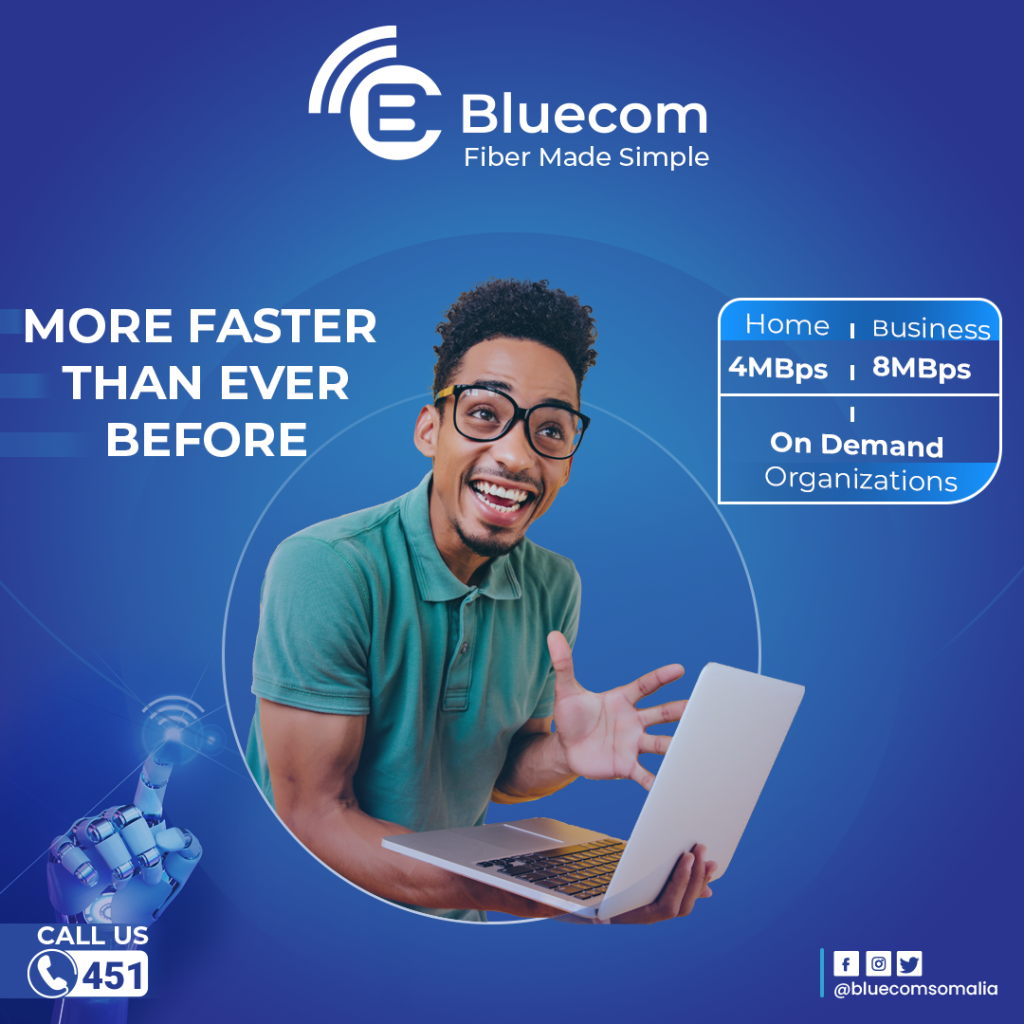 For more information call +252 62 4400021 or Email info@bluecom.so or visit our website https://bluecom.so