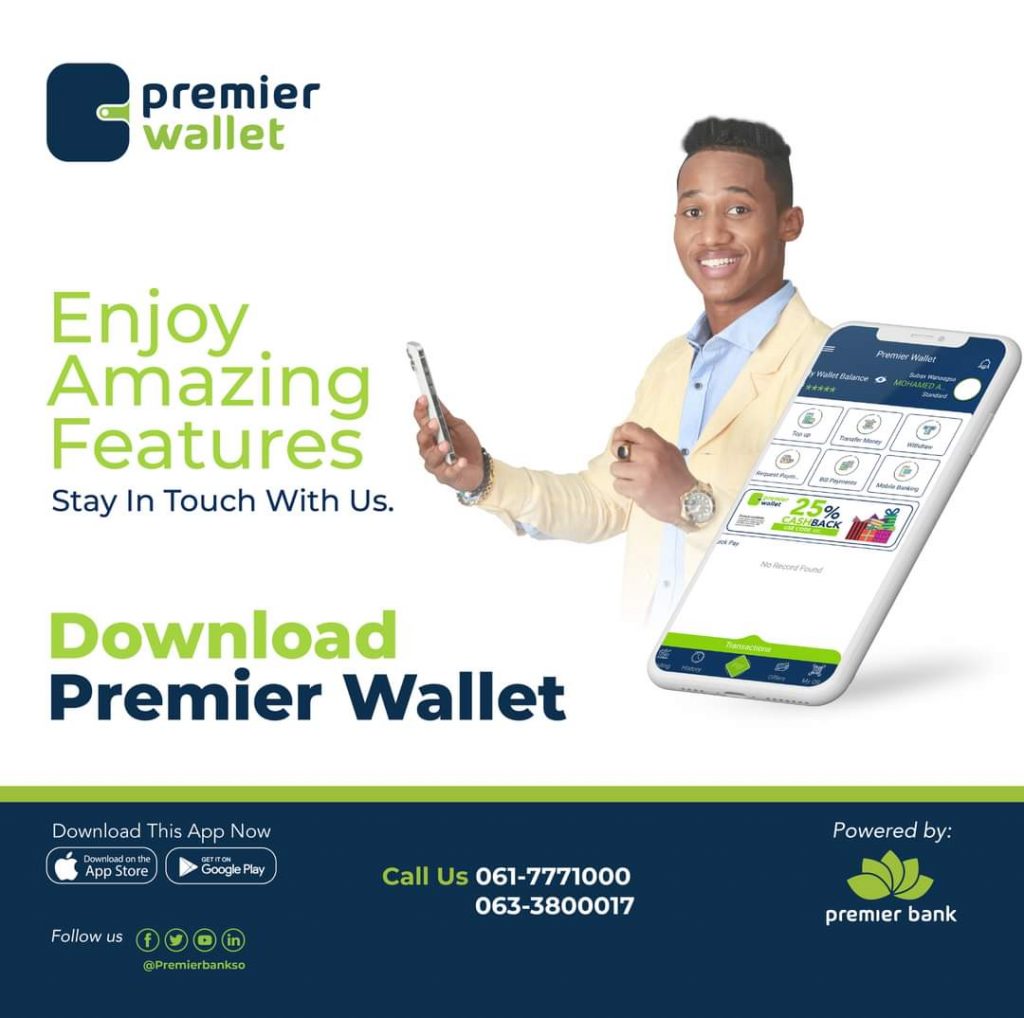 Premier Wallet is the first fully featured digital wallet in the country powered by Premier Bank. Premier Wallet helps you to shop, dine, pay bills and manage your digital cash on the go. From now onwards, you no longer have to worry about carrying cash nor struggle while exchanging money. Premier Wallet is an all-in-mobile smart wallet app that offers you real-time, online payment for your everyday shopping, online Bill Payment and money management.
Premier Wallet is the perfect replacement for physical money! It offers its users a convenient way to make money transactions online with ease and using only their smart phones.
You can pay for all your purchases using the mobile cash app. You can also pay bills online, transfer money online, and manage your Finances, Accounts and Cards on one platform. Using the payment app saves you time and eliminates the risk associated with losing physical money.
Furthermore, Premier Wallet offers you an easy, fast and secure way to manage payments in a fully featured digital wallet that is accessible via a simple and secure app adding ease and convenience to your day to day payments and financial transactions. Send, Receive, Request, Purchase and manage your spending directly from your phone and in one app. It is secure and anything cash can do, Premier Wallet does it better.
Premier Wallet provides a seamless registration process to all our customer and also non-customers. In order to get started, all you need is the following:
– Valid mobile number
– A selfie
– Valid ID
– Smart phone of your choice


Once you have these things set and ready you can begin your registration process by following the steps mentioned below.
Download the customer app and select new or Existing Premier Bank Customer
If Selected New, Select Gold or Standard account per your daily limit requirement.
Take Selfie
Scan the front and back of your ID
Enter and confirm your phone number.
Generate your secret password
Now it's time your Premier Wallet to go beyond your physical wallet – Link your Wallet to your Premier Bank Account, add money using your Account, Card, ATM or any of our authorized agents. You can also ask your friend to send money using Premier Wallet. Isn't it easy and astonishing!
Discover all the amazing things you can do through Premier Wallet!
Premier Wallet account
It's a free wallet with zero maintenance charges.
No minimum balance required
Load cash in your wallet as per your requirement
Pay at the merchant's outlet
Shop and pay at merchants' outlets (restaurants, retail, electronics, groceries, etc.) using QR code, or Merchant ID.
Check out our offer page for exciting deals and apply for discount promos while shopping and dining. You can also; Shop online, Utility payments, Send or receive money, and Refer a friend to get rewarded.
The Head of Corporate SME and Retail on the Performance of the Premier Wallet
Mr. Abdishakir Mohamed Afrah the head of corporate, SME, and Retail Premier Bank had an interview with Somali Magazine on "The Future of Banking in Somalia. " Mr. Abdishakur joined Premier Bank in 2018. He is a banking expert with accumulated experience from various sectors. He has served in different fields as a Technology Expert, Certified Enterprise, Risk Management, Data Analysis, Innovative Research and Development.
At the moment in Mogadishu there is a trending application that I am certain it's from Premier Bank, What is the secret behind this Premier Wallet that has become visible all over shops in the city?
Premier Wallet is a new mobile money transfer application that is multipurpose, helps in the purchase, direct withdraw and deposit of money on the account, and the application can be used by both account holders and non-account holders.
In terms of figures, how many customers have subscribed to the Wallet currently so far?
The wallet has been well received by the community, since its launch a few months ago, more than 100,000 customers have subscribed to the application.
Well, how is it different from other money transfer systems from your bank and perhaps other service providers in the same field?
This has indeed reflected positively on our public relationship, bridging the gap between our customers and the bank. Now customers can carry out any form of transaction and access another service at any place and any time. On top of it, you can easily open up your merchant account using your phone from anywhere without visiting the Bank or even having a bank account. In addition, there is still some difficulty in the coordination of service among the banking institutions here especially when it comes to interbank transactions. The charges when making transactions is still high compared to the international charges which are unrealistic.
What are the steps being taken to overcome these standing blocks and bridge the gaps?
When it comes to some none antagonistic issues we are in consultation with stakeholders both the public, international and private sector. We are about to overcome the internal Interbank Transaction issue.
We have also overcome many challenges. It is recognizable that Premier Bank as the Pioneer of ATM use in Somali played a big role to make it possible to operationalize master card use. So a lot is being done and can only see progress.
What is your perspective about the Banking sector in Somali currently?
There is a great transformation of the banking sector and Somalia is second to none in all of Africa when it comes to mobile money transfers. We do acknowledge that there are still some existing challenges paramount of all is the lack of national identification documentation to citizens which is vital for anyone to acquire the banking services.
Is there any steps being taken to
Where do you see the Banking Sector in the years to come?
All in all, I can only see a silver lining. It is visibly evident when you look around the city there is tremendous development from business especially the housing sector, and this is highly attributed to a stabilizing financial system.