THE WORLD HEALTH ORGANISATION HAS WARNED THAT IF GOVERNMENTS DON'T EMPTY WORLD CITY STREETS OF PEOPLE, THE NEW 'DELTA PLUS' VARIANT IS GOING TO WIPE OFF MILLIONS OF PEOPLE IN SOME COUNTRIES.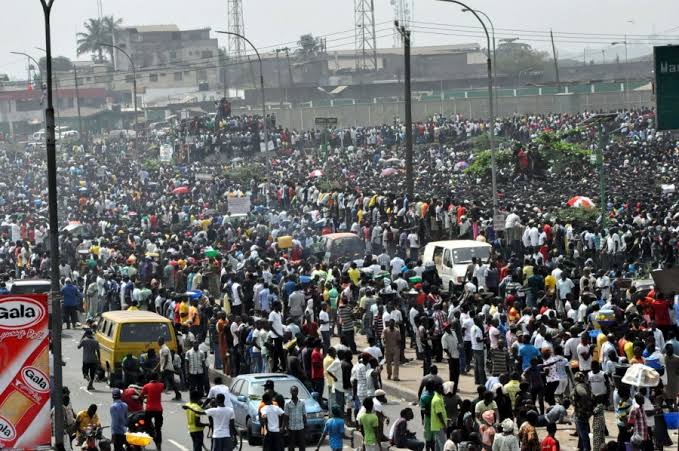 "We thought that vaccination is essential because it lowers the probability of spreading the virus and lowers the risks of severe disease but the new delta plus has been reported in people fully vaccinated," Says World Health Organization's (WHO) representative to Russia Melita Vujnovic.
Vujnovic warned that "additional measures" will probably be required like countries to completely, completely lockdown to allow scientists to study the new variant.
"It has to be completely 'total lockdown for like 21 days with nobody on streets not even essential worker because the new virus has proved to be so stubborn affecting and killing those who are fully vaccinated"
"So far, the virus has shown us that vaccine is not enough with 'Delta plus.' We need to make an effort over a short period of time, and cities must be cleared of everyone in all nations as a strategy to study the new variant" she added.
The Delta plus variant, which is also known as AY.1, spread more easily in vaccinated people, binds more easily to lung cells and is potentially resistant to all current anti-covid-19 drugs used in hospitals to treat patients to neutralise the virus.
The killing percentage of this new variant is 75% which is a bit high compared to the fact that the victim had been vaccinated.
Earlier this month, WHO included the Delta variant in its list of variants of concern as the strain became prevalent and has caused a resurgence of Covid-19 cases in several countries. India has also reported multiple cases of the Delta Plus strain, which was first discovered in March.
The Centre said on Friday the Delta Plus variant of the coronavirus has spread to 12 states in the country and that Maharashtra has reported the highest number of cases at 22.
On Saturday, authorities in Gujarat's Surat said that a case of Delta Plus variant was confirmed in a person in the city. "A case of Delta Plus has been confirmed in a person who tested positive for COVID-19 on April 1.