After their World Cup quarterfinal tied at 1-1, Dominik Livakovic saved Rodrygo's first penalty and Marquinhos hit the post to give Croatia a 4-2 shootout victory over Brazil.
Neymar's extra-time solo magic gave Brazil a 1-0 lead after 90 minutes of play went without a goal, but resilient Croatia didn't give up, and Bruno Petkovic's goal in the 117th minute tied the game and forced penalties.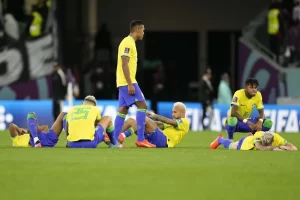 The outcome of Friday's match between Argentina and the Netherlands will now be anticipated by Croatia.