Abdikani Farah, Sports Analyst : Mogadishu Somalia
Horseed SC the champions of 2020-2021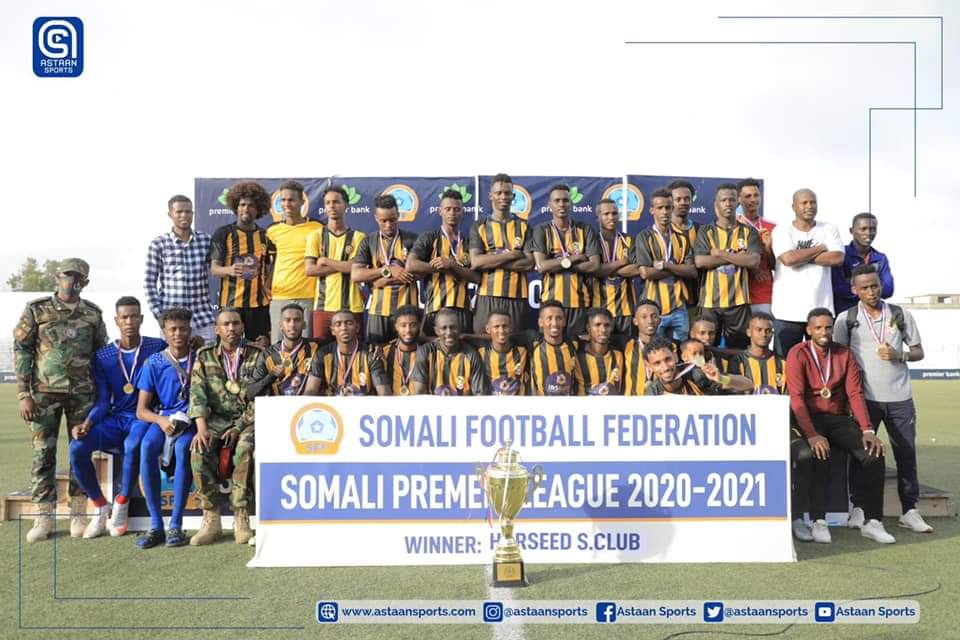 Horseed Sports Club won the league for the first time since 1980 , Like the rest league championships around the world, winning the Somali premier league requires having the most points easily,
but the 2020-2021 campaign was somehow different from previous seasons after the two title challengers Horseed SC and MCC finished 38 points.
This means That the Somali football federation rule when two teams tie on points has been reviewed, then a playoff match will be played at the end of the season to determine the champions of the season.
On Monday the 2nd August was scheduled to take place at Yarisow Stadium (Ex konis)
Due to MCC failure to arrive on the pitch at the scheduled time for unknown reasons, the Somali football federation gives the three points to Horseed SC and declared the champions of the Somali premier league.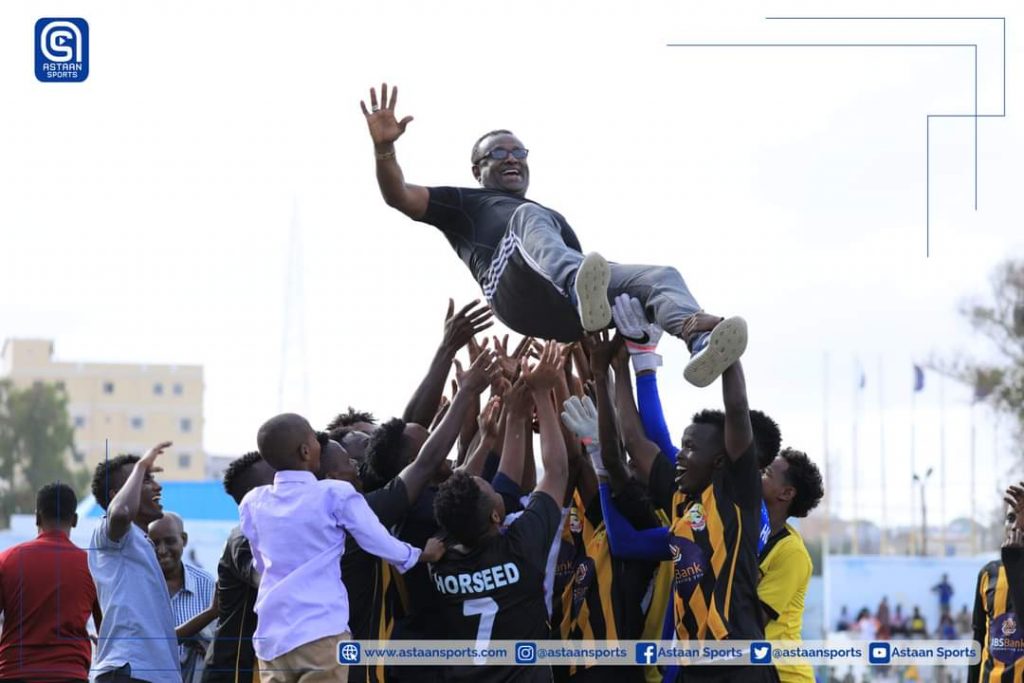 This historic triumph comes after so many efforts that Horseed SC was so close but this season they achieved and deserved to be the champions