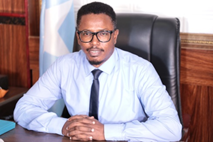 Prof. Abdulkadir Basheer Mohamed Vice-Chancellor (Accord University)
The International Day of Tourism was created by the UN General Assembly resolution in 1977 and is celebrated annually around the world on 27 September. The day aims at recognizing tourism's importance as one of the main sectors of global economic activity and an integral part of social development throughout the world.
Tourism is a major industry worldwide, with more than 1 of every 10 jobs in the United States alone, according to an estimate from the U.S. Travel Association. And this number is only going to grow as the global population increases and people have more disposable income to take vacations abroad.
What this means for you? More tourism jobs worldwide! If you're interested in a career path that has a promising future, now may be your chance!
A promising sector on the rise, ecotourism is an exciting way to experience nature first hand, while also taking care of our environment. Here's how it works: local businesses provide accommodations for visitors who are interested in exploring a certain natural area They also provide eco-friendly guiding services and small-scale activities that keep their impact on the surrounding natural ecosystem to a minimum. It's an awesome way to explore nature-based vacations without contributing to damaging economies or environments.
It's more of a way of thinking than a specific set of activities or accommodations. When people are looking for an environmentally friendly vacation, they're usually looking for ways to minimize their footprint on the surrounding environment, while also maximizing their impact on the environment in a positive way.
As an ecotourist, you want to experience nature in all its splendor, but you want to do so without leaving behind any permanent damage or negatively impacting wildlife or fragile ecosystems. You want to make sure that your stay doesn't leave permanent damage or cause irreversible harm. And most importantly, you want the local businesses to benefit from your visit by giving them money for services and goods they provide. It really is win-win situation.
It's not always easy to find the right vacation spot, especially if you are looking for an eco-friendly option. But there are a few key steps you need to take to ensure that your trip is as friendly as possible for your destination, yourself, and other visitors.
Ecotourism has grown in popularity because it provides many positive benefits for local industries and developing countries. It helps local economies to develop sustainability through tourism by promoting responsible growth that benefits both tourists and hosts alike. Ecotourism is particularly interesting because it meets the growing demand of travelers who are looking for authentic experiences while also respecting their destinations. "The best way to truly see nature is to get close enough to smell it.