Dr. Adan Dirir Shaafi is the co-founder of the Shaafi Hospital in Somalia's capital, Mogadishu. Dr. Shaafi is regarded as one of the country's finest surgeons, performing a wide variety of procedures that are only available at his facility. He founded Shaafi Hospital while he was still acting as the Dean of Medicine and Surgery at Somalia National University.
Dr. Shaafi studied medicine at Pavia University in Italy. He began his surgical career at the Hospital SS Antonio and Biagio-Cesare Arrigo in Alessandria, Italy.Afterwards, he moved to Milan, where he specialized in thoracic surgery. Italy offered Dr. Shaafi many opportunities to widen his skill set through specialist medical training and international conferences. He was also able to contribute to the health and well-being of Olympic and Paralympic athletes in such settings.
He relocated to Mogadishu in 2013, seeing a strong demand for his services. He worked at the Fiqi Hospital and the Al-Biri Hospital.With his own facility, he has constantly sought to improve the services available. Recently, Shaafi Hospital has been able to provide a variety of cancer treatments, which have never been done in the country before; this time, they were done abroad, and it came about through the efforts of doctors and hospitals.
Shaafi Hospital has offered free surgeries to a number of financially challenged individuals, especially children. Dr. Shaafi himself engages scores of Somalis on his Facebook page, offering them advice on how to deal with medical issues, including when and where to seek surgical skills to address their conditions.
In addition to that, Shaafi Hospital and Dr. Shafici Adan Dire have received recognition and honors from the nation of Somalia for their contributions to the country, as Dr. Shafi was the first doctor in Mogadishu to perform laparoscopic surgery, and Shaafi Hospital was the best-performing private hospital in 2018, 2020, and 2022, according to award jumping.
Further, the doctor's activities are not limited to Mogadishu city; he regularly visits all of Somalia, where he treats people who cannot fly to the capital and treats for free the poor people who are unable to pay for themselves. With surgery and medical expenses, Dr. Shafi has had many success stories with patients, but one of the things that should be mentioned is that he saved a child who took things that children play with, such as corn and nails, and that accidents happened in some places in the country.
Dr. Shaafi's expertise, philanthropy, surgical skill, administrative prowess, and love and care for Somalis the world over have made him a unique and valued member of our society, deserving of our praise and admiration, and someone we are proud to honor here at Somali Magazine.
 Some of Dr shafi's Voluntarily  work
"With the use of some cutting-edge technology, Dr. Shaafi Adan Dirir was able to save the life of a young woman who was in critical condition after swallowing an injection."
Pictorial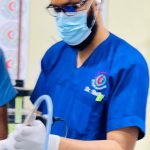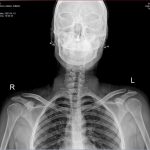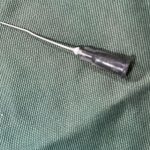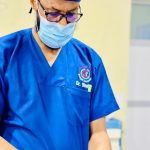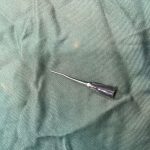 "Dr. Shafii Adan Dirir took out a pancreatic tumor that weighed 4.110 kilograms from a Somali woman who had been sick with it."
Pictorial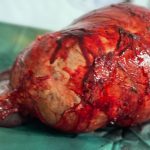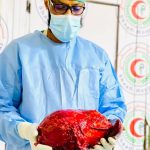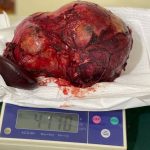 "Doctor Shaafi Adan Dirir used a modern laser to get a baby out of a piece of plastic he had swallowed. The baby's parents said he was three months old. "
Pictorial