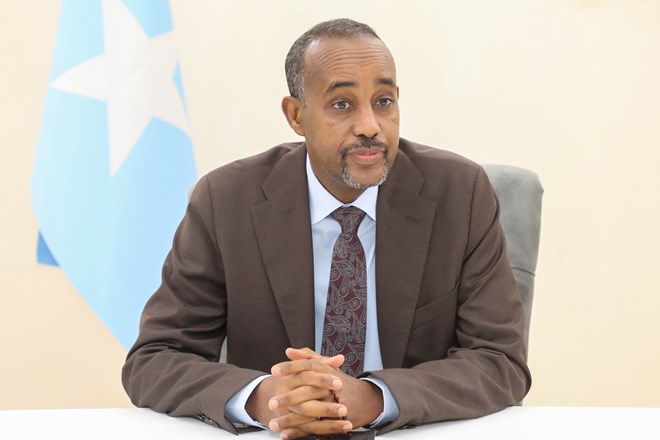 Source: OPM -SOMALIA
Mogadishu (HOL) – The Somali PM, Mohamed Hussein Roble, has sacked two high-ranking NISA officers on Friday for refusing to allow citizens to board at Mogadishu's international airport.advertisementsAbdullahi Kullane, NISA's HR Director, and Abdiwahab Sheikh Ali, NISA's Airport Chief, have been sacked from Somalia's intelligence agency.
Kullane, one of the most senior officials in Somalia's intelligence apparatus, is a close associate of President Farmajo and briefly served as his deputy chief of staff.
On Wednesday, PM Roble said that every citizen has the freedom of movement in Somalia and warned that he would take action against those who curtail those rights.
The decision to fire the intelligence officers comes hours after the former governor of Gedo, Osman Mo'alimu, was blocked from boarding a flight en route to Garbaharey by NISA agents. In a press conference, Mo'alimu blamed Kullane personally for the incident and called on the PM t take action. He said that agents had blocked him from traveling several times in the last month.

The dismissal comes as Somalia approaches its first significant milestone in the electoral campaign. The assemblies of Somalia's regional governments will convene in Mogadishu on Sunday to select members of Somalia's senate.  The election of the Upper House is expected to take place between July 25 and July 28, and the results will be announced on August 1.