31 October 2021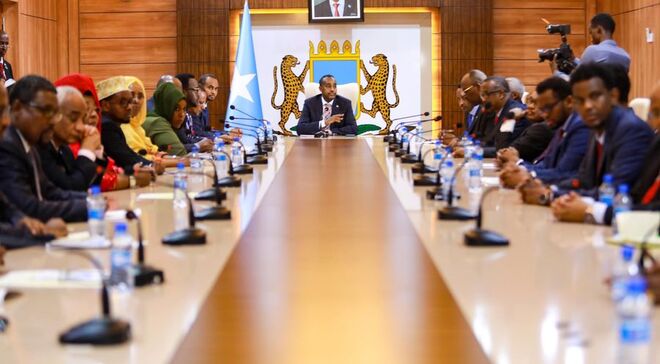 According to local sources, the Somali cabinet is holding an extraordinary meeting today, with cabinet members scheduled for Sunday afternoon, 31-10-2021.
The cabinet was sent a message at midnight last night, informing them to attend the meeting in full.
The meeting follows a postponed meeting of cabinet members on Thursday, which discusses the overall situation in the country.
According to some reports, today's meeting may be preceded by a meeting of the new NISA commander and deputy commander, for approval.
The outgoing president and Prime Minister Roble recently agreed that the president should appoint a new security chief, and then go through the Somali cabinet, for approval.
Villa Somalia has recently been the scene of intense efforts to end the Farmajo-Roble conflict that has had a significant impact on the elections.
Somalia is currently in a difficult period of transition and elections to the Somali parliament is expected to begin this week.
However, the outcome of the much anticipated cabinet meeting at a critical time will be keenly watched by all stakeholders.