Somali Fuel Company is the largest depot dealing with traded oil and gas in Somalia.
It stands out as one of the largest revenue generators in Somalia since its inception.
Founded in 2011 in Mogadishu- Somalia with a view of reviving the collapsed energy and petroleum infrastructure in the country due to previous years of persistent anarchy and war.
The company aims at formalizing the Petroleum Industry in Somalia by utilizing the wealth of experience, expertise and knowledge of the team in the oil and gas industry. Through the above competent team the company has enhanced its capabilities and effectiveness for the few years it has been in operation.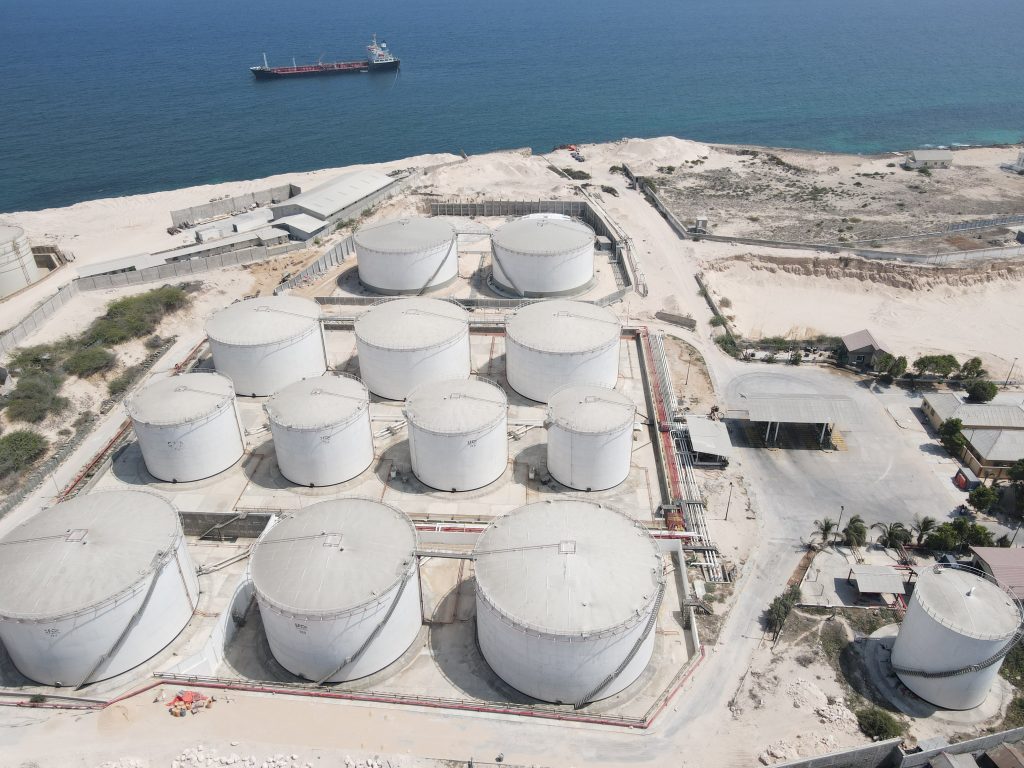 Vision & Mission
The company's vision is to be the leading provider of fuel, storage and related products in Somalia and the Horn of Africa region.
Their core mandate is to strive for success and growth by balancing the needs of their customers, shareholders and employees while supporting the community and protecting the environment.
From a humble beginning in 2011 by renown local investors who set up the standard storage facility, the company has witnessed significant growth in the last nine years. The initial phase of investment was a terminal with a storage capacity of 40000 Cubic meters, a truck loading facility, a mooring point at the sea and dedicated 10 inch pipe-lines which came into operation in January 2015.
The second phase was a storage of 22000 cubic meters and dedicated receiving pipelines to Mogadishu port area, which was completed in the year 2019. This investment has given the Somali Community a service that was highly needed after the destruction of Somali National Depot and its ownership is 100% by Somali Petroleum dealers.
For the last five years, the firm's strengths have been to drive success by managing the resources prudently, operational safety and efficiency while also closely monitoring the ongoing investments to increase the value of the company.
Somali Fuel Company has promising opportunities worth utilizing in order to achieve new levels of growth. The enterprise will therefore seek to expand its operations as the market demand expands.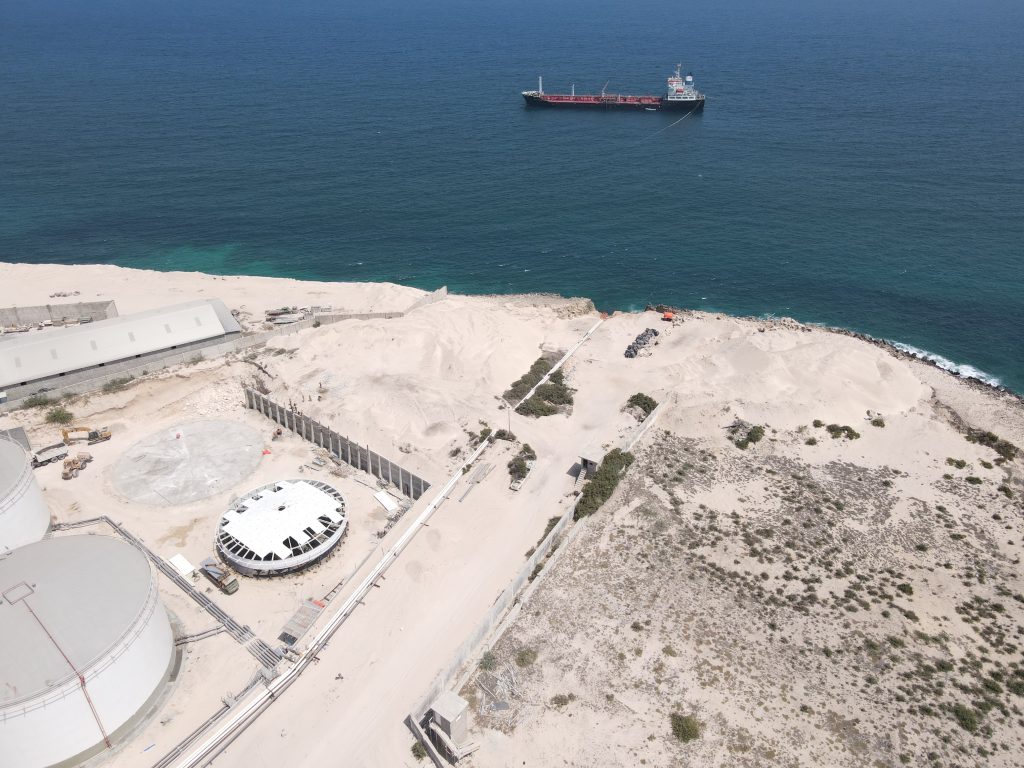 Some of the strategic goals that the Somali Fuel company is working towards in the coming years includes the following:
To be the leading fuel, storage and logistics company in the region.
To establish petroleum and gas Storage facilities in all Somalia ports, major cities and strategic locations.
To effectively manage the business of fuel Storage and pipelines while focusing on excellence in safety, security and profitability.
To provide High quality fuel storage at strategic locations within Somalia at competitive price in order to support the fast growing domestic demand
To establish quality standards for inspection of products to ensure quality products are stored and delivered to customers on time.
To expand into high-growth markets with high demand for fuel.
To integrate transportation and storage.
To develop strategic terminals, storage capacity and infrastructure.
To maximize our expertise in integrating midstream and downstream.
To build trust in service delivery to meet stakeholder needs.
Ensure long-term energy security by providing high quality energy supply at fair prices to support economic growth.
To establish high quality standards of petroleum product verification for supply and storage of quality products.
Governance
The Board of Directors of Somali Fuel company is ultimately responsible for corporate governance throughout the organization and the behavior of members is governed by an explicit code of conduct and rules that must be carefully followed. Members of the board also undergo collective and individual performance assessments at least once annually to ensure stability and competence in the company management.
The company has a total of  fifteen(15) Board of Directors who are experienced, knowledgeable and have expertise required to advance the company's vision and sustainability on human capacity development, environmental protection as well as making value for shareholders investment.
Notable key founding stakeholders include;
OMAR MOHAMOUD HUBANE- Unit (Consortium of SOPICO-Somali Petroleum Import Company, Kaah Petroleum Company and Banadir Petroleum Company). Chairman
MOHAMUD ABDI ALI- GABEIRE- Hillac Fuel Company Chairman & Somali Chamber of Commerce & Industry- President.
MR.ISMAEL ABDULLAH SIAD – Managing Director of Somali Fuel Company, and Director of General Trade Sector of the Chamber of Commerce.
HASS PETROLEUM- A well respected industry player in Eastern, Central and Horn of Africa.
Current Capacity & Storage
The company sits on an inland area of 121,666m2 as its base of operations with definite infrastructure to handle the processing, storage and distribution of petroleum products in Somalia.
The facility has a storage capacity to handle-89,000M 3 /89 million liters of petroleum products at their depot efficiently without any hitch coupled with well trained personnel and team to carry out the daily operations and activities as required.
The pumps and loading facilities at the plant allows efficiency and promotes faster loading of all petroleum products thus saving on customer time spent at the terminal.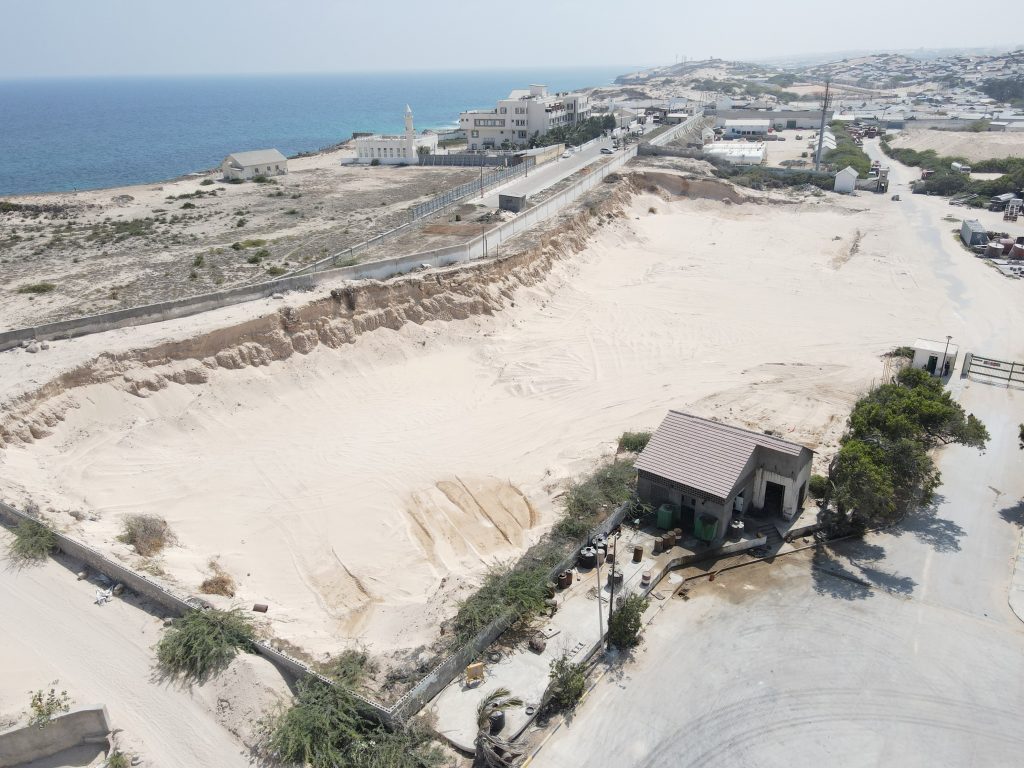 Safety, Health and Environment
The Somali Fuel Company Terminal is operated under the highest global Safety standards and applicable laws and regulations. The terminal was designed to appropriate standards, and is operated while maintaining the highest standard of safety, health and environmental risk. The terminal was designed and constructed following international guidelines on safety and environmental protection.
The firm's safety policy ensures they operate, design and maintain facilities under established management systems and standards, train all personnel in occupational safety and emergency response to safeguard people, products, assets and environment, comply with all applicable laws and regulations in order to maintain the required standards of operations.
The company works together with strategic stakeholders and movement agencies to maintain the laws and regulations standards to eliminate risks during their operations at various terminals and depots.
Supports research initiatives and knowledge transfer on safety, health and environment, application of  findings and sharing with all stakeholders who may be affected such as contractors, government agencies, and others.
The management ensures that their employees, contractors and other stakeholders are responsible and accountable for safe performance of their jobs and operations through laid down safety policy.  Continuous reviews and evaluations are continuously done to foster compliance and legitimization ensuring effective progress and operations.
Some Key Partners & Stakeholders
The success and growth of Somali Fuel Company has been fueled and anchored on the support of the below mentioned key stakeholders and partners.
Unit-Consortium of SOPICO-Somali Petroleum Import Company,
 Kaah Petroleum Company
 Banadir Petroleum Company.
Hillaac Fuel Company
Hass petroleum
Liban Petroleum Company (Lipco)
KenGas
Banoda Oil Company
Salaam Somali Bank
Dahabshiil
Madina Petroleum Company
Amana Petroleum
Nationwide Enterprises
Impact Created by SFC Investment
Besides being a profit-making company, Somali Fuel Company is a social enterprise and has made a massive impact in the Somalia community as a result of the  investment projects undertaken in partnership with strategic stakeholders. The infrastructure investment in the oil and gas industry has led to progressive and recommendable economic contributions such as the creation of over 5,000 jobs, formalization of the petroleum industry, reduction in the risk associated with urban fuel storage, increased quality control ensuring high quality petroleum standards and  increased government revenues collected from the services offered along the petroleum industry distribution value chain.
PICTORIAL 
For more Information Contact us.
Telephone: + 252-615540100, + 252-616274333
Email: info@somfuel.com
Website: www.somfuel.com
Address: Hamar Jajab District
Mogadishu-Somalia