Mogadishu (Somali Magazine) On Saturday morning, hundreds of people attended the Eid Al Adha prayer in the recently built Ali Jimale Mosque in Mogadishu, which was led by Somali President Hassan Sheikh Mohamud, Prime Minister Hamza Barre, and other dignitaries.
"The Somali people made a voluntarily investment in this mosque, which was built on land donated by the government. It's encouraging to see how seriously the government and its citizens are treating our religion. He stated that anything that promotes religion will be safeguarded.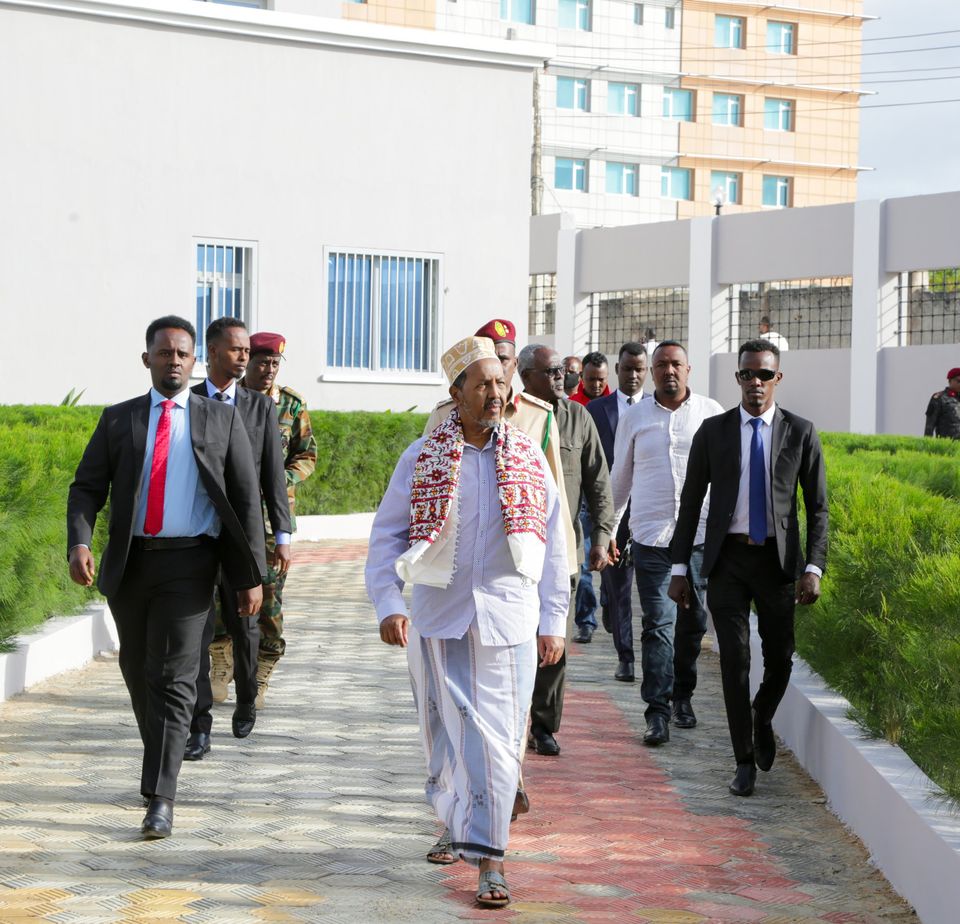 The President expressed his congratulations to Muslims around on Eid al-Adha. The importance of the Somali people playing a stronger role in the country's peace and prosperity, he continued, and he urged them to support the government in its struggle against Al-Shabab.
The President wished the Somalian people a happy Eid Al Adha and good health, and he urged them to work together and show Love one another.
Pictorial