Somaville University Somalia a Leading Private University in Somalia and two Time winning best University of the year in 2021 and 2022 in Somalia, has recently signed Memorandum of Understanding (MoU) with ISBAT university Uganda The MoU marks an important milestone in the efforts to enhance academic collaboration between the two institutions, and to provide students with greater opportunities for academic growth and career development.
MoU Signing was signed and witnessed by following dignitaries :
Prof. Mohd. Mahmud Hassan, Chairman of Association of Somalia University
Dr. Pradeep Kumar Director of Academic Affairs -ISBAT University
Dr. Tom Nsubuga -Director of Research and Collaborations-ISBAT University
Hon'ble Dr. Mohd. Elmi Ibrahim, Member of Parliament
Hon'ble Mahmud Abdirehman Omar, Member of Parliament
Hon'ble Ahmed Doris, State Minister of Telecommunication
Hon'ble Dr. Mohd. Hassan Bulale, Deputy Minister of Health
Respected Prof. Dr. Abdinur Seikh Ahmed, Chancellor of Somaville University, somalia
The MoU agreement aims to promote academic cooperation between the two universities through the exchange of students, faculty, and research activities. This partnership will enable students to study abroad in a different cultural setting and to experience a new environment that would expand their knowledge and skills. The collaboration will also allow for the sharing of best practices, educational resources, and research expertise, which would promote a mutual understanding of the different educational systems and cultures.
The MoU also includes provisions for joint research initiatives, such as research workshops and joint publications. Such initiatives will help both universities to enhance their research capabilities and to address common social and economic challenges that face the region. The partnership will enable both institutions to build stronger research capabilities that will benefit the local communities and contribute to the sustainable development of the region.
Overall, the signing of the MoU between ISBAT University and Somaville University is a significant step towards promoting international academic cooperation and fostering cultural exchange between the two institutions. This partnership will provide students with new academic opportunities, enhance their knowledge and skills, and contribute to the development of the region.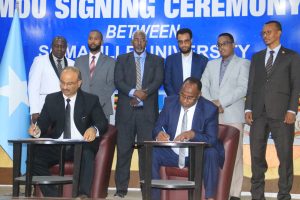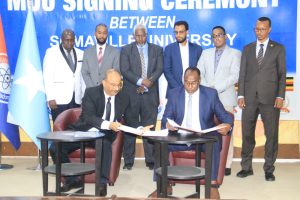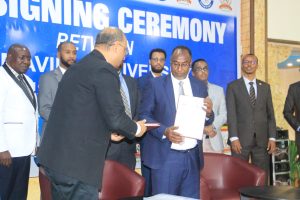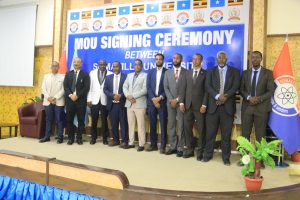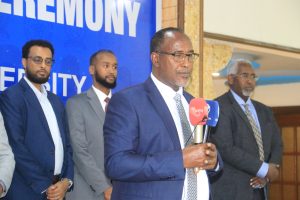 Representatives  of Somaville University met with the Minister of Transport and Aviation Dr. Fardowsa Cigaal. The officials of the university were led by the president of the university, Dr. Abdinur Sheikh Ahmed, the general manager of the university, Dr. Abdisamad Sheikh, and the director general of the Ministry of Transport, Ali Gagal, was also part of the meeting, and both sides discussed strengthening and cooperation.
Somaville University has signed a memorandum of understanding (MoU) with the Ministry of Transport and Aviation Federal Republic of Somalia on the promotion of development and promotion of work units.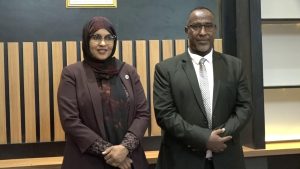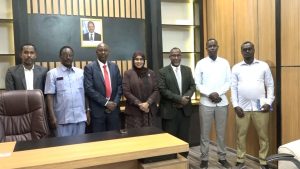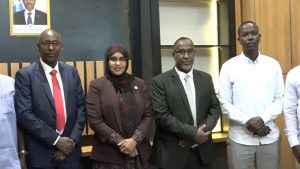 Somaville University has the best University of the year 2022 by Somali Business Awards