How to Successfully Bid on Contracts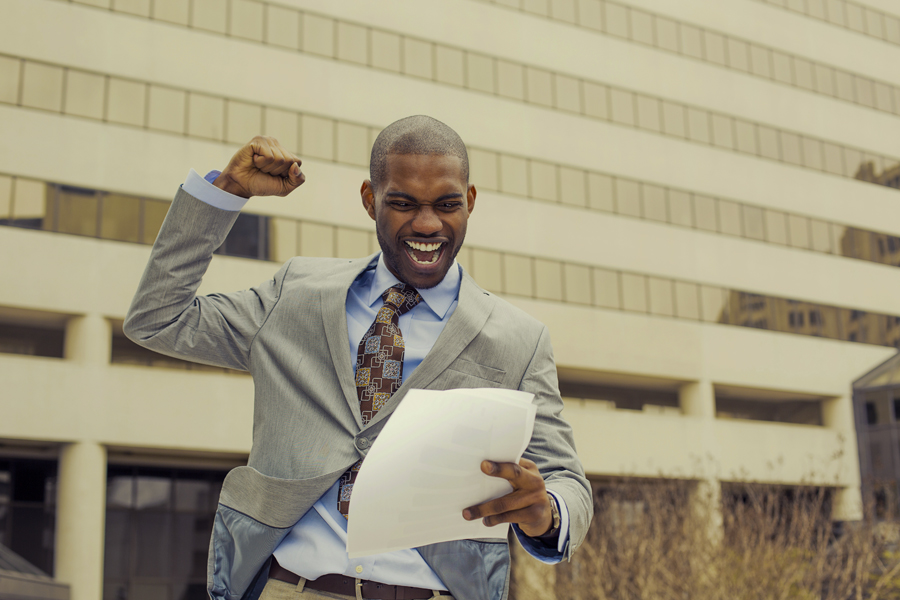 If you are a contractor, no matter the part of the world you live in, some of the best business deals (contracts) you would get are definitely from the government of your country or the international non-government organization. It could be the local government, state government, the federal government, NGO, or even a private company: the bottom line is that any contract you get from any arm of government or NGOs is most likely going to fetch you huge profits compared to what you will get from the private sector.
The Federal Government and NGOs sublet contracts worth billions of dollars annually to private companies both big and small; you can skyrocket your company's revenue by getting contracts are supplies needed in bulk quantities.
Though the process of securing a contract can take a long time and can be stressful because of the many protocols involved; there are still some easier ways to go about it. In brief, this article will talk about how you can secure your first contract; touching subtopics like things you need to bid for any contract, how to bid for the contract, and further tips to help you get future contracts.
3 Things You Need to Bid for a Federal Government Contract
It is important to state that getting a contract does not come easy for obvious reasons. If you bid for a contract from any of the government and other agencies, there are loads of other people (companies) you will be contending with, plus the bureaucracy that you must have to scale through. Before you make the move to bid a contract, you have to put the following things in place;
Have an Up and Running Business-: The Government or organizations may not be willing to give out contracts to businesses or companies that are yet to be established; they always need the best hands to handle whatever contract that is assignment to them. So the first thing you need is a business or an already established company before you talks about biding for a contract.
Strong Financial Base-: Contracts are assigned to companies that have the financial capacity to execute such contracts since most contracts awarded do not come with an upfront payment. Aside having a strong financial base, you also have to upgrade your company to meet the government standards before you start bidding on contracts, because thorough investigations are done to make sure that companies that are to be awarded are up to date. In line with meeting up to the required standard, you have to put the following in place; an up to date account system for auditing, a workable business plan and a business insurance to protect your business in the course of executing the contract.
Get All Required Licenses and Certifications-: There are some registrations and licenses you need to acquire before you start placing bids on contracts. Some of them include: Certificate of Incorporation, License, TIN Number Certificate.
With all these in place, I will talk about how to place bids on contracts.
How to Successfully Bid on Contracts
a. Register on various contracts and tender Databases -: This is the first step you need to take when bidding for a contract especially if this is your first time doing so. You need to learn where contracts are and to create a profile for your business. Try to be as thorough as you can while creating your business profile including services your company handles and its capacity. Having business access to tender platforms makes it easier to know if there is an available contract that suits the services your company offer.
b. Research for Available Opportunities-: The next is for you to search for available contracts and business opportunities that match the services your company offer. Federal business opportunities are always listed on the site, including requirements for bidding on the contracts.
c. Submit your Tender-: After you have found a federal business opportunity that fits the services your company offer, the next step is to submit your tender. Your tender should contain details about your company, services you offer, how you entail to carry out the contract if it is awarded to your company and finally your prize quote. If you get confused on the issue of preparing your tender, you can view tenders submitted by companies offering services similar to yours and note how they detailed their tenders. Finally, remember to follow the required process outline in the contract to submit your tender.
Tips to Help You Get Future Contracts
No doubt winning contracts from the government requires more than your competence, you would need other soft skills to become successful in bidding for contracts from the government of your country. If you have done your homework and you know you have the capacity to execute any government contract awarded to you, and then below are 10 tips for successfully bidding for contracts:
1. Start Small-: Don't ever back out because you think that there is no place for small businesses to bid for contracts, you can start by bidding for small contracts, even for less than $5,000. After you have executed few contracts or you have a better capital base, you can go for bigger contracts.
2. Study Government Policy on Awarding Contract to Contractors
Now that you have chosen to become a contractor, then you need to sit back to study all you could possibly lay your hands on as regards policy when it comes to awarding contracts to contractors. You would be amazed that the reason most people fail to secure contracts from the government could be linked to their ignorance of policy on awarding contracts to contractors.
3. Incorporate Your Company
Of course, you should be aware that all government or organization deals with a company are registered. As a matter of fact, if your company/business is not registered, you might not even have access to any grant or loan for your country. So, if you know that your aim of starting a business is to bid for contracts from the government of your country or any organization, then you should ensure that you incorporate your company.
4. Acquire Every Relevant Certification, License and Permit in Your Industry
It is very important to acquire every relevant certification, license, and permits that are required in your industry before bidding for any contracts from the government or international NGO. Your certificate, license, and permits give you an advantage over your competitors who don't have them. For example; if you are bidding to supply drugs to government hospitals, part of what they might look out for before awarding you the contract is your pharmacy certificate, your practicing license, and other permits required to function in that field.
5. Pay Your Tax as at When Due-: If you don't have a good tax record, then you need not bother yourself to bid for any contract from the government of your country. As a matter of fact, part of the screening process for a contractor bidding for government contracts is their tax record. For this reason, ensure that you have paid your tax up to date before submitting your bid, or else you won't get the contract.
6. Be Competent at What You Do-: You just have to exhibit a high level of competence in your field when given the opportunity to do so. When bidding for contracts, make it a point of duty to always refer the committee in charge of screening bids to your past jobs (that is if you have done a brilliant job in time past) it will always be to your advantage to do so.
7. Build Your Capital Base
Despite the fact that you will be mobilized when a government contract is awarded to you, in some cases you might have to use your money to complete the job before you will be paid. As a matter of fact, before contracts can be awarded to any company, the government or the organization will ensure that they do a background check to be sure the company can successfully execute the project, and part of what the look at for is your years of experience and your capital base.
8. Perfect Your Presentation Skills
In case you don't know this, lack of good presentation skills has deprived loads of contractors of securing juicy contracts from the government despite the fact that they are highly competent. No matter what you know and what you can do, if you can't sell it to people, you will have a challenge winning them over as your client. So ensure that you perfect your presentation skills before bidding for contracts from the government.
9. Never Make Negative Comments about the Government in Power or the organization
In this era of social media revolution where loads of people make negative comments about the government without caution, you just have to be careful about the comments you make. The truth is that it is not only HR that investigates people's online records before employing them; government official does same before awarding contracts. So if you know you would be bidding for contracts from the government, then you should watch what you say about the government.
10. Strive to Be the First to Submit a Bid
Once you see an advert requesting for people to bid for any government's job, ensure that you are prompt in preparing and submitting your bid. You never can tell the first set of people to submit their bids might just be the people that will be considered for the next phase.
11. Build Synergy-: You can join with another company that offer similar services with business to bid for contracts. This provides you the power of synergy and increases your chances of securing the contract.
12. Ensure Timely Delivery-: Make sure that you deliver the contract as meticulously as possible if the contract is awarded to your company at the end of the bidding period. Executing contract awards in a half-hazard manner will diminish your chances of getting other contracts in the future.
13. Network with Procurement Officers-: Most times, these contracts are being awarded by procurement officers on behalf of the government or the organization. You can increase your chances of getting better contracts in the future by developing relationships with procurement officers, and they will sure notify you when a federal business opportunity that matches your services is available.
Your interpersonal skills and networking skills will often come to bear when bidding for a contract from the government. The truth is that competence alone can't secure you a contract, but the people you know in will always work to favor you. For instance; if two people that have the same level of qualifications and competence bid for a job, and one of them has a relationship with someone in the agency they are bidding for a contract from, definitely he stands a greater chance of getting the contract.
How to Handle the Issue of Kickbacks When Bidding for Contracts
Are you a contractor? Have you been faced with the challenge of offering kickbacks to officials whenever you are awarded a contract? If YES, then here's how to handle the issue of kickbacks when bidding for contracts.
Depending on the country you live in, it is no longer news that government officials request kickbacks from contractors before awarding those contracts or at the point of releasing funds for them to execute the contract they are awarded. Although this phenomenon is common in third-world countries, it is still being practiced in the developed world. As a matter of fact, it has become a norm in most countries and there is nothing you can do about it.
So, if you intend to become a contractor, then you must be ready to battle this challenge. But if you are already a contractor and you still haven't gotten a better handle on this challenge, then you need to pay more attention to this article, because you might just stumble on the key that will help handle this challenge. Now let us quickly go through 5 ways of handling the issue of kickbacks when bidding for contracts:
I. Be Highly Profession in Your Approach
One of the basic ways of handling the issue of kickbacks when bidding for contracts is to be highly professional in your approach. You should ensure that you exhibit high-level professionalism when being approached for a kickback from any government official when you are awarded a contract, never talk down on them, and ensure that you listen to them and ask them to give you time to respond to their demands.
II. Study the Terrain
Part of what you need to do to effectively handle the issue of kickbacks when bidding for government contracts is to study the terrain to know what is obtainable. If it is a common practice that you must give kickbacks or agree to give kickbacks before you can be granted any contract, then you just have to play along with them. There is a saying that goes thus "when you are in Rome, you should behave like a Roman". So, it wouldn't be out of place if you keep to the tradition of the office you are bidding for a contract from.
III. Learn to Negotiate
The truth is that as a contractor looking towards working for the government or NGOs, you can hardly escape the challenge of giving kickbacks to officials. If you know that it is inevitable to avoid giving kickbacks before you can be awarded a contract or before fund assigned to the project can be released to you to execute the project you are awarded, then you must choose to negotiate with them.
It is always advisable not to give in to all the demands from officials requesting kickbacks from you, if you do, then the next time you bid for a contract from them, the probability of increasing their demands (kickbacks) might be high.
For instance; if any official requests for 30 percent from the amount the contract (project) is awarded for before releasing the fund, don't just yield to their demand, negotiate to your advantage you can offer them 15 percent. Whatever you decide to give as a kickback must not affect the fund required to execute the project from start to finish, and also you should be able to make a profit.
IV. Never Threaten Any Government or NGO Official
No matter the part of the world you live in and what is obtainable there, it is very important not to threaten any government or NGO official whenever they approach you for kickback before you are awarded a contract or before funds are released to you to execute the project you are awarded.
The truth is that before any official approaches you for a kickback, they would have done their homework in such a way that even if you take them to court, you will struggle to come up with any evidence to nail them. As a matter of fact, if you are dealing with an office that is well experienced in collecting kickbacks from contractors, they are likely going to turn the case on you whenever you threaten them. So even if you are not pleased by their demands, ensure that you do not result to a threat to scare them.
V. If You Must Give Kickbacks, Let Them Know That You Doing it willingly
No doubt you can hardly escape the challenge of giving kickbacks to officials as a contractor bidding for contracts. If you are in a condition where you can't escape giving kickbacks, just let them know that you are just appreciating their efforts that is why you will be giving them whatever amount you choose to give to them. This approach will work best for you if you have been working for a while, but if you are a newbie, then you should look for better ways of letting them know that you do not appreciate giving kickbacks but you just have to do it.
Lastly, it is important to state that it is not every contractor that succumbs to the request of giving kickbacks to officials, as a matter of fact; some contractors will rather choose to lose the contract than give kickbacks. This is so because they wouldn't want anything to affect their integrity. But if you choose to give kickbacks, ensure that it won't be used against you in the future, that is why it is important to let whoever is requesting for a kickback from you know that you are doing it willingly not because you are scared of losing the contract.
In conclusion, I have listed every detail and step you need to bid on a contract; mentioning issues like things you need to put in place before you start placing your bids, how to go about searching for opportunities and submission of tenders, and finally, tips to help you secure other contracts in the future.
(For the Business Plan Contact IQ Consultants)
"13 Tips on How to Deliver a Pitch Investors Simply Can't Turn Down"
Strive Masiyiwa
It's soon #TimeToSoar, little eaglets: prepare, focus, and practice!
Many of you have asked me to say a bit more about "pitching" including what the word really means. For an entrepreneur, a "pitch" is what you say and present to potential investors to market yourself, your idea, and your business — not just to inspire them to invest, but to rush to be first in the queue!
I am really busy this week so I've decided to re-share parts of a post from June 2017, and an excellent article was written by Neil Patel who gave me permission to republish it [remember the importance of intellectual property]. It's called: "13 Tips on How to Deliver a Pitch Investors Simply Can't Turn Down."
I urge you to study and discuss each of these tips with your friends. Neil Patel's "13 Tips" are excellent, but let me give you the most important tip of all: Securing funding from investors who invite you to make a pitch is won or lost long before you arrive to make your pitch!
It's going to be decided by the PREPARATIONS you make in the months and weeks leading up to that pitch. Let's get started. In his Entrepreneur Magazine article, Neil writes:
"Your pitch is the single thing that could either get your business off the ground or plunge your idea into eternal oblivion. It matters.
The rule of thumb for investors is that for every 100 investments they make, only 10 will go big.
Let me take that rule of thumb a step further. For every 1,000 pitches an investor hears, he or she will fund only 100 of them. Statistically, the odds for success are not great. You can beat the statistics, however, by crafting a pitch that turns heads and gets funded.
What are the ingredients of an ultra-compelling, irresistible, outstanding, and unforgettable pitch?
1. Take only ten minutes.
Timing is critical. The less time your pitch takes, the better
A brilliant idea means nothing unless you can distill it to a few moments of sheer power. The more concise you can be, the more effective you will be. Here are a few timing pointers:
If you say that you'll take "only X minutes," then take at least one minute less.
If you are told, "You only have X minutes to pitch," then take at least five minutes less.
If you say, "One last thing" or something similar, then make sure it's truly the one last thing.
Move at a good pace. Don't rush at the end.
If you're using slides, don't get stuck on one slide for more than three minutes.
Here's the great thing about taking ten minutes. If the investors are really interested, they'll ask questions. If they're not interested, then you will have saved them (and yourself) some time.
2. Turn your pitch into a story.
Storytelling is a scientifically proven way to capture a listener's attention and hold it. Besides, it makes your pitch unforgettable.
Investors are bored with spreadsheets, valuations, and numbers. If they want that information, they can get it. What you can offer that no term sheet can convey is the story and pathos behind your startup. Everyone loves a good story, even the most data-driven investor.
So, tell your story and tell it right. You're bound to gain attention, and the funding will follow.
3. Be laser-focused.
Investors' time is their most valuable asset. If you convey respect for their time, they will interpret that respect as your ability to treat their funding with respect.
Because time is important, you need to develop an absolute focus on the core components of your pitch. What are those core components? They're detailed in the following tips.
4. Explain EXACTLY what your product or service is.
Show your potential investors a picture of, or give them the actual product to handle. Be careful not to drone endlessly on your product. Honestly, investors don't really care about your product as much as they care about the money that your product will make. The sooner you get to the good stuff — the money — the better. . ."
Remember: The opportunity to pitch to an investor can come at any time, in any place. It doesn't always happen in a formal way on a set date in a boardroom. You might run into a potential investor unexpectedly and need to be ready right then and there.
I want you to work on your "elevator pitch" without a moment to lose. This means a pitch 20 to 90 seconds in length from beginning to end… [Only more formal pitches can be longer].
Times are tough but you are tougher. Let's go
Inspirational (Business Story)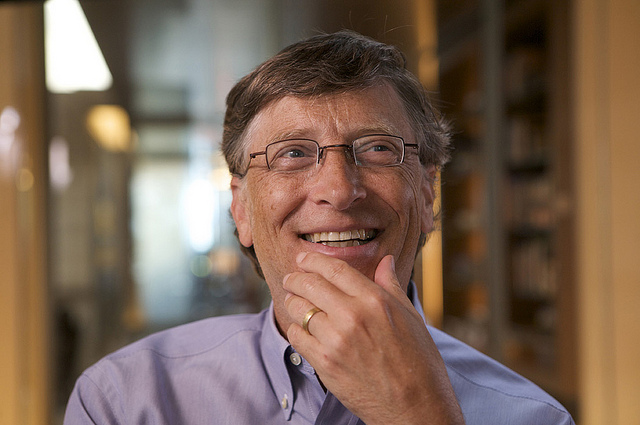 How to Achieve Business Success: Inspirational Stories
by Lucy Bishop
Think, just for a moment, about your favorite brand or product. Once upon a time, it was the brainchild of a struggling startup. It may have started out as someone's "crazy idea" or "pet project." But now, you use it regularly, perhaps even every day.
So how did it get to you?
After all, it overcame the odds to get to where it is now. Nine out of 10 startups fail. So what did it do to ensure that it was part of the 10 percent that achieved business success?
Most likely it was a combination of the right idea at the right time, backed by the right people, with the right amount of investment. But for many companies – even super successful ones – it's not always "plain sailing."
Why Do Startups Fail?
The fact is that most startups fail, and even the most successful businesses have mishaps from time to time. Remember Google Glass? What about New Coke?
No? It probably comes as no surprise, then, that the main reason startups fail is because they make products that no one wants. This accounts for 42 percent of startup collapses, according to CB Insights.
Other key reasons startups fail include running out of cash (29 percent) and not having the right team in place (23 percent).
Successful Entrepreneurs Who Didn't Give Up
The road to success, however, is rarely straightforward. Just look at the success stories of some of today's most famous entrepreneurs.
FedEx founder, Fred Smith (whose net worth today tops $5.3 billion), revealed that his college professor labeled his concept for Federal Express "interesting, but not feasible." And, Walt Disney once got fired from his role as a cartoonist at a newspaper because, according to his editor, he "lacked imagination and had no good ideas."
Steve Jobs was ousted from Apple Computer in 1985. But he soon turned his luck around after founding a new firm, NeXT (which eventually merged with Apple), and acquiring The Graphics Group (now Pixar).
Jobs later revealed that being fired pushed him to do more. He said, "The heaviness of being successful was replaced by the lightness of being a beginner again, less sure about everything. It freed me to enter one of the most creative periods of my life." At the time of his death, Jobs's net worth was estimated to be $10.2 billion.
Another famous entrepreneur, Elon Musk, narrowly escaped bankruptcy after his electric car firm, Tesla, lost money and his space exploration company, SpaceX, suffered a series of rocket launch failures. He later labeled the year "the worst of my life." Since then, SpaceX has won billion-dollar contracts from NASA. Musk's net worth is now estimated to be $19.7 billion.
And, finally, have you ever heard of the Amazon Fire phone? This massive flop was once touted as being crucial to the company's future. But sales failed to take off, even after Amazon cut its price to just 99 cents! It's proof that even the biggest companies can still make mistakes.
Eventually, CEO Jeff Bezos wrote off his company's $170 million phone business, saying, "If you're going to take bold bets, they're going to experiment. Experiments are by their very nature prone to failure. But a few big successes compensate for dozens and dozens of things that didn't work."
Female Executives, Entrepreneurs, and the Struggle to the Top
There is a distinct lack of highly successful female entrepreneurs out there, with only 14 of the 1,011 self-made billionaires in the world being women.
But in recent years, a greater focus on gender equality on boards, as well as the ongoing #metoo campaign, has helped to shine a light on the difficulties facing businesswomen, and how they can be overcome.
Just look at the success stories of people such as Katrina Lake, Adi Tatarko, and Anne Wojcicki. Their example, along with a more concerted effort to increase opportunities for women in the workplace, has undoubtedly contributed to the rise in the number of females, self-made billionaires recorded over the last year.