Family businesses provide the only setting for an unusual social phenomenon, the overlap of family issues and business issues. The family business offers two separate but connected systems of family and business with uncertain boundaries, different rules, and differing roles. Family businesses may include numerous combinations, including husbands and wives, parents and children, extended families, and multiple generations in roles of stockholders, board members, working partners, advisors, and employees.
The two systems in a family business, described as the interaction of two separate but connected systems, are often shown as two overlapping circles depicting the unclear boundaries of family and business.
Family businesses provide a number of advantages to family members, the most common being freedom, independence, and control. In addition, they also offer many lifestyle benefits such as flexibility, prestige, community pride, and creativity. Family businesses normally provide for closer contact with management, are less bureaucratic, have a built-in trust factor with established relationships, and provide for hands-on training and early exposure of the next generation to the business.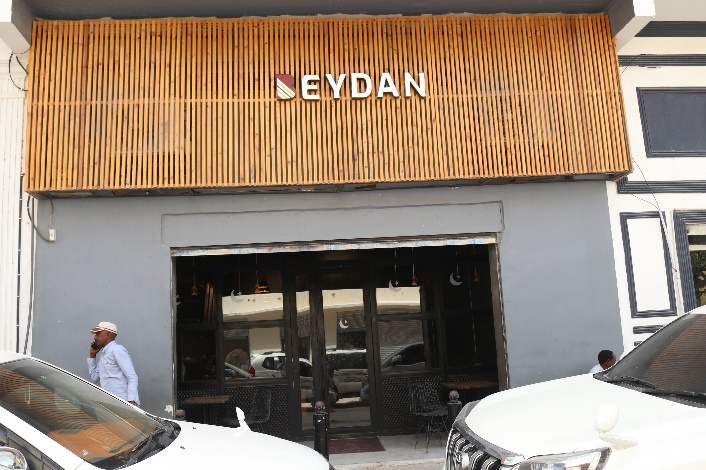 Somali Magazine Focus on the youth entrepreneurship had an evening coffee with Najib at Beydan Café a popular hangout for the corporate youths in Mogadishu. Beydan is popularly known for its aromatic coffee, delicious cakes, and a great place for an evening hangout.
 Beydan is a family coffee shop established by Najib Abdullahi and Amal Diriye. This couple says that they developed a passion for owning a café and a bakery before they even thought of their engagement. "There are so many things couples usually have in common; we both have passion for entrepreneurship. I believe Amal and I complement each other." Najib said.
Bayden started as the first coffee shop in Mogadishu in May 2019 from then more than ten coffee shops have opened up in Mogadishu. "Somalis are more into tea than coffee; however, we took a bold step to venture into coffee and it has been embraced beyond our expectation, which is a wonderful complement to our coffee sector."
Najib's experience working as a barista during his stay in Turkey as a student contributed a lot to the realization of his passion for setting up a coffee shop. "While in a Turkish restaurant in Istanbul, I wrote on an empty coffee disposable, "Dream Big, This is one of my Future businesses" this was 2016." Najib says, "This height we have reached it is a combination of many things such as; Faith, dedication and I could say love as well because without Amal's commitment, I don't think we would be where we are now. And still, I cannot say that we have passed the days of struggle, we still have a long way to go, missions to accomplish, and visions to realize."
Beydan has also other products and services including; Beyden Bakery, making cakes, sweets, and snacks; Barista, chef, catering, and servers training is also offered. "In Somalia, there is still a big vacuum for professional skilled workers; therefore, we intend to invest more in building the human resource especially for our sector."
He believes despite the prevailing circumstances and challenges, there are enormous untapped opportunities out there. He believes, "Somalia, in terms of business, is still a virgin territory." His appeal to the youth who would wish to succeed in Entrepreneurship, "Just master a skill, within the line of your masterly, establish your uniqueness. With faith, a well thought out plan, and commitment the sky is the limit."