Ibrahim is the CEO and Founder of Halla Airlines. Mr. Ibrahim Nor Hillowly is a Somali Kenyan Businessman have a 'Successful Business history. Mr. Ibrahim started a small business in 1999, in 2004 he established Home appliances importing company in Nairobi Kenya and he expanded this business in 2005 with a real estate business in Nairobi Kenya.
With continuous Business Development, he established in 2018 with a 'successful business History in East Africa'. This time he started a new business Model and he entered in Air Industry business and Established Halla Airline which became a successful business in East Africa Business History. Halla Airline has different flight roots in All East Africa and International. Halla's Journey Our journey began humbly in the Horn of Africa; with the support of our loyal customers and the hard work of the body of our professional workers;
The Company's Profile
Halla's Journey
Our journey began humbly in the Horn of Africa; with the support of our loyal customers and the hard work of the body of our professional workers; the nascent Airline has scrambled over the success ladder to become one of East Africa's prominent carriers and expanding to new territories that include, but not limited to, East Africa and the Middle East. Soonafteritsinception, Halla Airline became the Àrst Somali Airline company since independence to get the Oscar Airlines License. Today, we are privileged to seamlessly connect hundreds of our customers all over the world through operating an extensive domestic and regional network of services from our main domestic and international hubs at Mogadishu Somalia, Nairobi Kenya, Kampala Uganda, Djibouti Djibouti, Dubai UAE, Adan Yemen. Bosaso Kismaio Garowe.
Our Commitment to our Customers
Everything we do at Halla Airlines is about our customers' satisfaction and putting them at the forefront of our thinking. We help them identify the best fares and exclusive deals. Together with our customers we discover new destinations and render their unforgettable travel experiences. We ease how they conduct businesses, identify new business opportunities and make better business decisions, by providing you accurate and customized, and up-to-date travel news and information in our website, application, and social media pages.
About Halla Airlines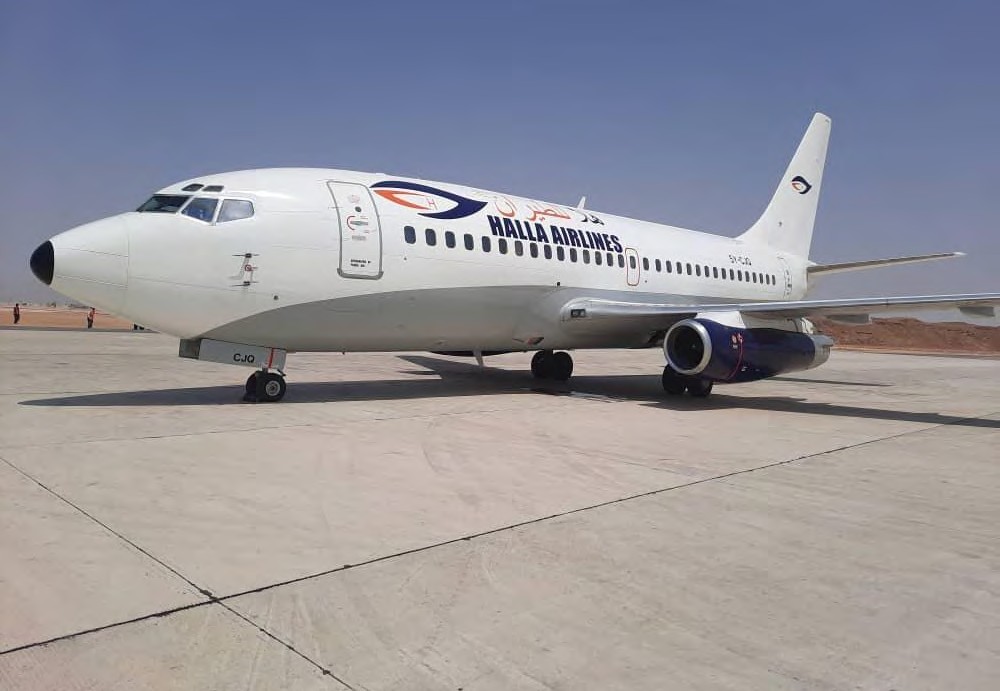 Halla Airline has one of the most efficient fleets in Somalia and the Horn of Africa, boasting long-haul aircraft, medium-haul aircraft, and regional aircraft that have the capacity to comfortably transport tens to hundreds of passengers to all our destinations in Somalia and its major cities, Kenya, UAE and other major cities in East Africa and the Middle East.
As part of its vision, Halla Airline is envisioning expanding its international flight networks to new destinations in East Africa and the Middle East while multiplying their weekly flights.
Our Services:
Halla Airline has put together well-trained, effective, and customer-oriented teams that put customers at the center of everything Halla Airlines does while working closely
with our labor partners. We deliver a cohort of individual, organization, and business groups services that include different travel service packages life commercial flights services for individuals whereas private charter/ evacuation and relief services are provided to the government, local and international NGOs, and multilateral organizations. We also provide cargo services mainly for businesses but also for organizations and individuals.
Vision:
To be people's first airline choice in Somalia and East Africa.
Mission:
To assure safety, quality, punctuality, and reliability for our customers.