Abdirahman Beileh, the finance minister for Somalia, stated that he is prepared to respond to inquiries from the attorney general's office, but only if they are in accordance with the appropriate legal framework.
In a letter sent on Sunday to the Office of the Attorney General, Dr. Beileh made the claim.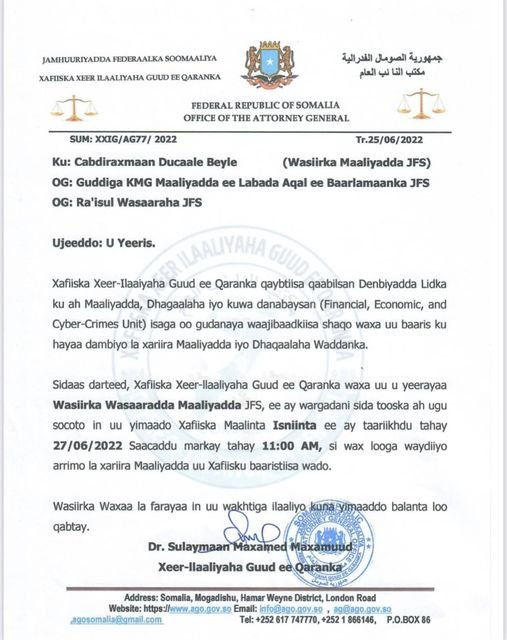 The Attorney General's Office is in charge of representing the government in court, according to Article 3, Paragraph 2, Letter B of Law No. 18 of 29 January 1978, the Minister noted.
"I sincerely advise that your (Attorney General) office complies with the processes and norms established down for managing government and state activities in accordance with the aforementioned rule, and to refrain from breaking the obligations and duties of the Attorney General."
On Monday, Beileh was required to appear before the Attorney General's office and respond to inquiries on the state of the country's finances. The letter didn't go into detail about the cause or say whether the Minister of Finance was being looked into.
On Monday, Beileh is set to speak before the Somali parliament, which will vote on the 2022 federal budget, which was agreed by the government in late May.