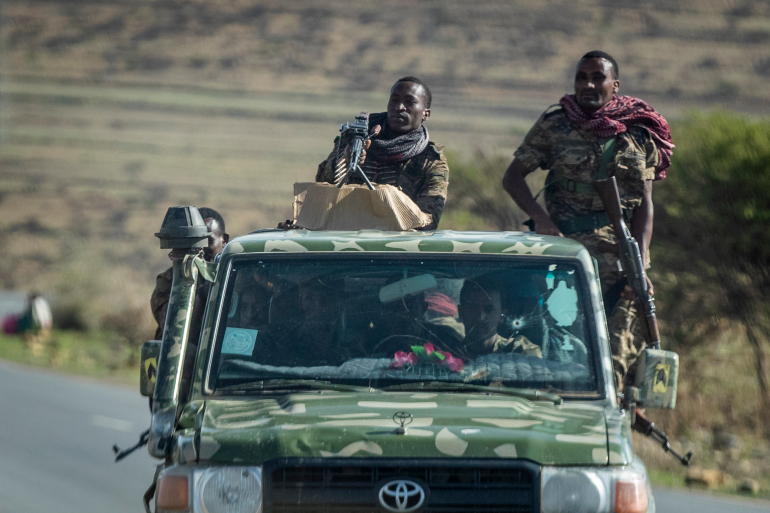 The interim government of Ethiopia's war-hit Tigray region has fled as rebel fighters advanced into the region's capital and the national government announced a "unilateral ceasefire".
Witnesses said federal soldiers and police were also abandoning Mekelle late on Monday, and fireworks and celebratory gunfire could be heard as Tigrayan fighters took the city's airport and other key positions.
"The capital of Tigray, Mekelle, is under our control," Getachew Reda, the spokesperson for the Tigray People's Liberation Front (TPLF), told Reuters by satellite phone late on Monday.