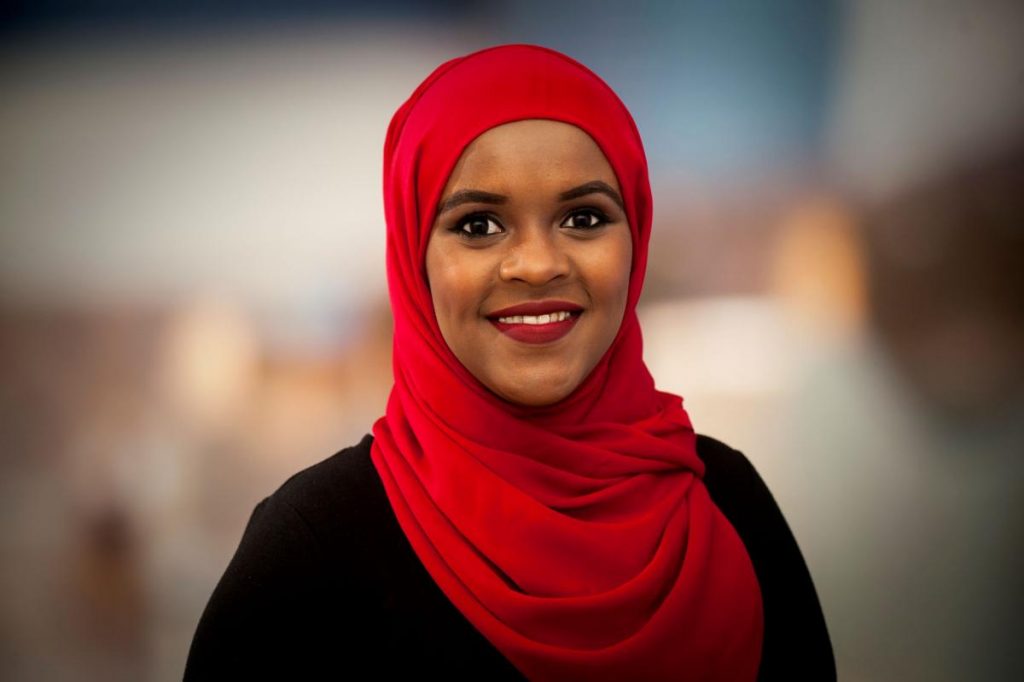 Somali-American pediatrician Dr. Anisa Ibrhahim, who now directs the Harborview Medical Center Clinic where she and her siblings received care as children, has been honored by the Carnegie Corporation of New York. She is among the 2021 Great Immigrants, Great Americans named today.
On July 4, photos of this year's honorees will appear in a full-page public service announcement in the New York Times. Their images and bios also will be featured on kiosks throughout the New York City's Independence Day fireworks display viewing areas.
Ibrahim came to Somalia in 1993 when she was six years old.  Her family had fled the civil war in Somalia and spent time in a refugee camp in Kenya.  There, as a young girl, Ibrahim had witnessed poverty, malnutrition and disease, including seeing her sister contract measles during an outbreak.  After her family settled in Seattle, Ibrahim and her siblings received their pediatric care at Harborview Medical Center.
The staff at the clinic recognized her firm determination and encouraged her dream of becoming a physician. Among them was Dr. Elinor A. Graham, now an associate professor emeritus of pediatrics at the UW School of Medicine. Like Graham, Ibrahim wanted to provide medical care and build community support for children from immigrant, refugee, and minority populations, and from low-income families.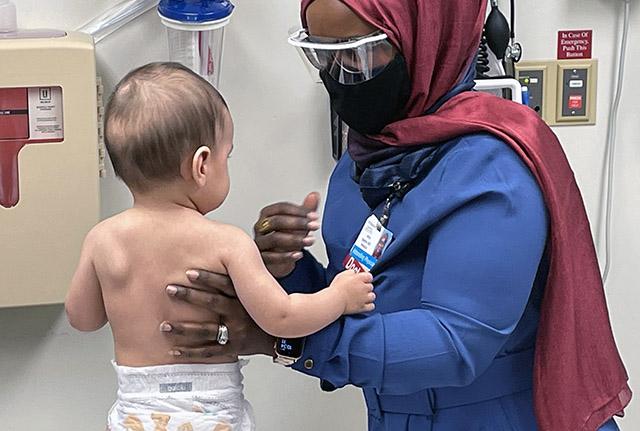 Ibrahim recently told NBC Nightly News that she sees her own background as helping her relationships with her young patients and their families, particularly in providing insights into the lives of those whose experiences mirror her own. She believes it is important to be deeply respectful and welcoming to everyone.
"Millions of refugees were not given the opportunities I was given," Ibrahim said. "If they were, they could do wonderful things."
Ibrahim graduated from the University of Washington School of Medicine and did her residency training in pediatrics here as well. In 2016 she joined Harborview Medical Center as a general pediatrician, and in 2019 was appointed director of its pediatrics primary-care clinic.  She also holds an appointment at Seattle Children's and is a clinical assistant professor of pediatrics at the UW School of Medicine.