Somali Magazine –In Kenyan President William Ruto's administration, ethnic Somali politicians from the country's North East are becoming more influential, particularly in the security sector.
Several Somalis were appointed by the new president to important and sensitive high-level positions in Kenya's security agencies.
Defense Minister Adan Barre Duale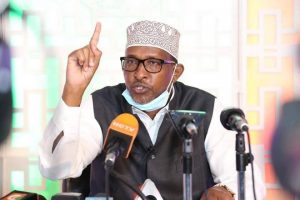 The only Somali among the 22 members of the Council of Ministers is Aden Barre Duale, a Somali from Kenya who was appointed by President William Ruto as the Minister of Defense.
The newly elected president of Kenya, William Ruto, has a close friendship and political ally in Aden Barre.
Mohamed Yusuf Haji, the Minister under Mwai Kibaki, was the last Somali to hold a position of authority. During the period of January 8, 2008, to April 26, 2013, Haji worked in this ministry.
Kenya's Ministry of Defense is the second-highest military authority and is responsible for managing the country's armed forces. Additionally, President William Ruto serves as the Kenya Defense Forces' Commander-in-Chief.
In 1969, Aden Duale was born. He went to Garissa for both his primary and secondary education.
He earned his first degree from the Faculty of Education at Moi University in 1992. He earned a second degree from Jomo Kenyatta University's College of Agriculture and Technology in 2011.
Nur Gabow – Acting Inspector General of Police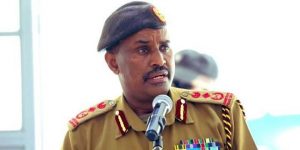 Noor Gaabow was named acting inspector general of the police on October 7, 2022, according to the Kenya Police Service's National Council.
The statement also stated that Gabow would hold the position up until the appointment of a new commander.
When the Kenyan election results were made public in August,
This past August, Nur Gaabow played a crucial role when he urged participants to maintain their composure after chaos broke out in the tallying centre as votes were being counted.
In Kenyan law enforcement, Nur Gaabow has held a number of positions since joining the force in 1989. He oversaw the Police College before being appointed the deputy commissioner of police.
He has a master's degree in management, security, and criminal justice.
Noordin Mohamed Yusuf Haji – Prosecutor General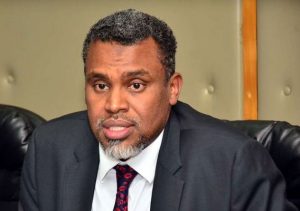 The son of seasoned politician Mohamed Yusuf Haji, Noordin Haji held the position of Kenya's Minister of Defense from January 8, 2008, to April 26, 2013.
On March 28, 2018, Uhuru Kenyatta, the former President of the Republic of Kenya, appointed Noordin Mohamed Haji to the position of Director of Public Prosecutions (DPP), following an interview with the Public Service Commission (PSC) and approval by the National Assembly.
Noordin has already stated that despite significant obstacles from both internal and external forces, his work for the country will not be affected.
Amin Ibrahim Mohamed – Directorate of Criminal Investigations.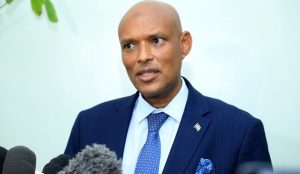 Amin Ibrahim Mohamed was appointed by President Ruto to lead the Kenya Criminal Investigation Department, or DCI.
Amin will succeed George Kinoti, who left his position last month.
Amin is a senior detective who hails from Wajir and has experience in the field.
At a marathon interview session held at the Kenya School of Government, the National Police Service spoke with ten of the shortlisted applicants.
The President was presented with the three, and he chose Amin as his replacement.