Macron, along with German Chancellor Olaf Scholz and Italian Prime Minister Mario Draghi, visited Kyiv on Thursday in a show of support to Ukraine amid its battle to fend off Russia's invasion.
"It's an important moment. It's a message of unity we're sending to the Ukrainians," Macron said.
The trip comes as the European Commission considers whether to recommend Ukraine be granted candidate status for European Union membership.
While in Kyiv, Macron, Scholz and Draghi met with Ukrainian President Volodymyr Zelenskyy.
The United States announced Wednesday it is sending $1 billion more in military aid to Ukraine, Washington's 12th and biggest tranche yet of weaponry and equipment intended to confront Russia's slow but relentless advance on Ukraine's eastern Donbas region.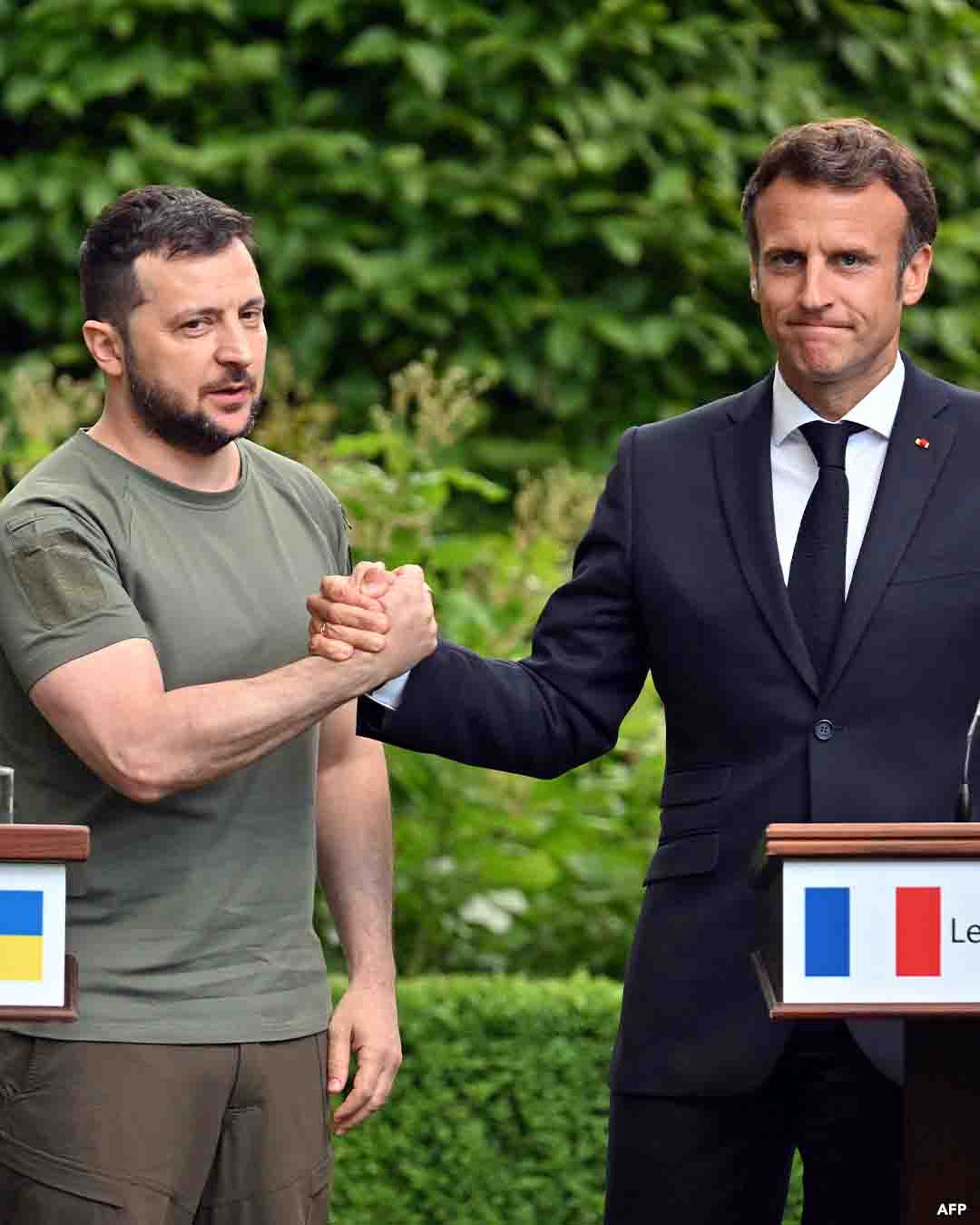 National Security Council spokespeson John Kirby told reporters at the White House the aid includes $350 million of equipment coming directly from the U.S. military, including 18 high-powered long-range mobile howitzers, 36,000 rounds of ammunition and 18 tactical vehicles to tow the howitzers, along with additional ammunition and other equipment.
Source: VOA of America