In recent days, Hamsa Abdi Barre has been heavily debated on social media, with many tying him to the position of Somalia's incoming prime minister.
This comes as Hassan Sheikh Mohamud, the President of the Federal Government of Somalia, is likely to name a new Prime Minister in the coming days.
The President's administration has yet to announce the selection of a new Prime Minister, and no news on whether Hamsa will be the front-runner
Who is Hamsa Abdi?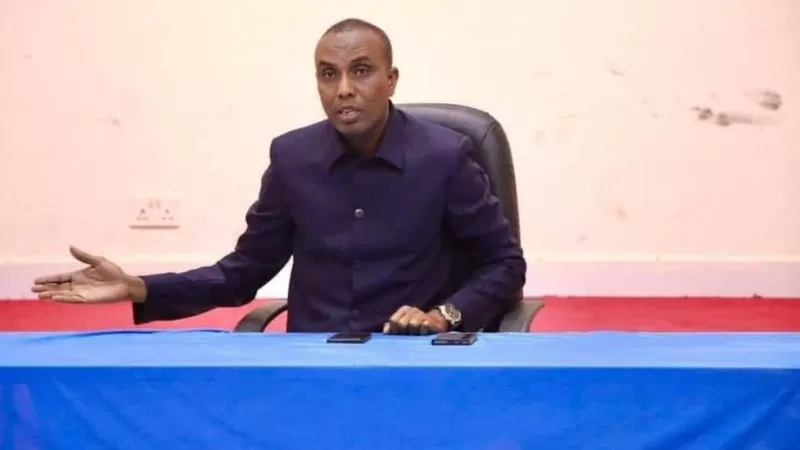 Hamse Abdi Barre was born in Kismayo in the Lower Juba region of southern Somalia in the early 1970s.
He completed his education in , elementary, middle and high school in the country. He graduated from the University of Yemen with a bachelor's degree, while his Master Degree studies in Malaysia.
He is currently a member of the House of the People of the Somali Parliament, elected from Jubbaland.
He is a member of the Peace and Development Party (UPD) led by President Hassan Sheikh Mohamud, a hamza became a former secretary general of the UPD Party.
Although he has held various positions in the offices of the federal government of Somalia, his name rose to prominence when he became chairman of the Jubbaland Electoral Commission, from 2019 to 2020.
From 2014 to 2015 he was the administrative advisor to the governor of Benadir region and then mayor of Mogadishu, Hassan Mohamed Hussein (Mungab).

Hamsa's other roles include serving as a senior adviser to the Ministry of Constitutional Affairs and Federalism.
As President Hassan Sheikh's deadline to announce his prime minister nears, there has been speculation on social media that the politician could be the next choice.
Last May 15th, the presidential election in Mogadishu was won by the new president, who was expected to nominate a new prime minister within 30 days to appear before parliament.
Somali presidents have been accustomed to delaying the announcement of the prime minister's name, sometimes even arguing over the expiration of the legal deadline.
The last time such a topic was discussed was in 2020.
Former Somali President Mohamed Abdullahi Farmajo has spent more than a month selecting a successor to Hassan Ali Kheyre, who has been discredited by parliament.
There is no set time in the provisional constitution, for the president to nominate a prime minister, but the traditional political practice was for the president to nominate the prime minister within a month.
There is no apparent challenge for President Hassan Sheikh Mohamud, as he differs from his predecessor in the ongoing dispute between the federal government and state governments.
Prime Minister Mohamed Hussein Roble is currently the caretaker Prime Minister of the Federal Government of Somalia.